Picture Above: United State Consular General, Will Steven and IHVN Chief Operating Officer/Managing Director, Dr Charles Olalekan Mensah at the inauguration of a school health club in Alimosho Local Government Area of Lagos State to mark World Tuberculosis Day.
To commemorate World Tuberculosis Day 2023, the USAID TB-LON 3 program has inaugurated a school health club at Orisunmbare Senior High School in Ayobo, Alimosho Local Government Area of Lagos State.
At the event, United States Consular General Will Stevens said that it is possible to end TB if everyone gets involved. Mr Stevens maintained that the health club is a platform for awareness creation and sensitization within the schools and the communities at large.
"The vision for this health club is to place young people at the forefront of creating awareness, reducing stigma, and taking action to address health issues that affect you and by extension, your families," he said.
The diagnosis and treatment of childhood tuberculosis in Nigeria remains a major challenge with Nigeria having the third highest burden of childhood tuberculosis globally.  Despite an estimated 77,000 childhood tuberculosis cases in 2020, Nigeria identified only 8,441 notified childhood tuberculosis cases.
The Director Basic Education Services, Lagos State Ministry of Education, Mr Adeyemi Adebayo, expressed his delight at the school health club and said that the launch of the health club will be replicated in other public schools in the state.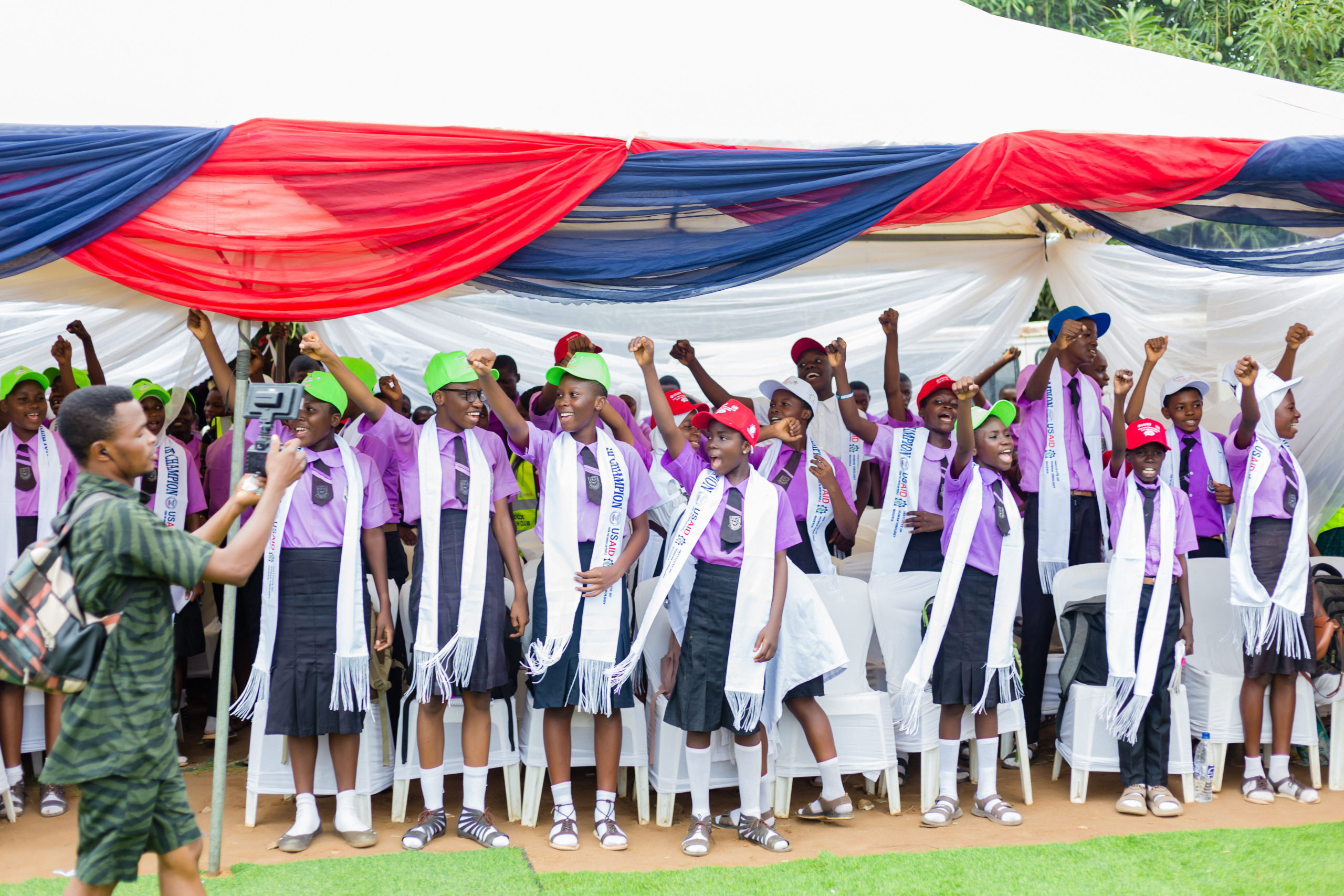 Prior to the launch, Institute of Human Virology Nigeria (IHVN) which implements the TB-LON 3 project, provided free medical services for Ayobo community members during a medical outreach. IHVN Chief Operating Officer/ Managing Director, Dr. Charles Olalekan Mensah said that more than 400 residents benefited from the integrated community outreach which took place at Olaolore praying ground. Out of the 421 persons screened, 22 presumptive cases were identified with three cases diagnosed positive to tuberculosis and linked to care.
The community outreach was also flagged off by the Consular General.
Community members received free tuberculosis and HIV Screening, free COVID-19 vaccination and free vital sign checks.
Other community outreaches to mark World TB Day 2023 in Lagos State were conducted in Daleko in Mushin Local Government Area and Oyodeji Adesola Escavated Dump Site in Ajeromi Local Government Area. The Oyedeji community outreach was preceded by a motorized tuberculosis awareness campaign.