Picture Above: Oyo State Commissioner for Health, Dr Taiwo Olabode  speaking at the event in the state to commemorate one million COVID-19 vaccinations.

The Institute of Human Virology Nigeria (IHVN) USAID GloVax program has vaccinated one million individuals in Oyo State for COVID-19 between July 2022 and January 2023.
At an event to mark this achievement in Ibadan, Oyo State, the State Commissioner of Health, Dr Taiwo Olabode Ladipo, expressed delight with the achievement describing it as a creditable push towards achieving herd immunity in the fight against COVID-19 in the state.
"I share my pride of being with you here. I know that collectively we will move the state forward to ensure that the scourge of COVID 19 does not catch us unawares" he said.
Executive Secretary, Oyo State Primary Healthcare Board, Dr Olatunji Babatunde added that "From 2020 to 2022, the state had only 1,859,041 vaccinated persons. However, the IHVN USAID GloVax team came and moved the state's COVID 19 vaccination figure from 1,859,041 to 3,149,448 within six months leveraging on the state structure."
The IHVN USAID Tuberculosis  Local Organizations Network 3 GloVAX program is a USAID-funded COVID-19 vaccination project, being implemented  in Oyo, Lagos, and Ogun States with a goal to increase the uptake of COVID-19 vaccination in the three states.
The program team collaborated with Breakthrough Action Nigeria (BA-N) and the State Primary Health Care Development Agency (SPHCDA) to conduct massive, motorized campaigns in 30 local government areas in the state for demand creation through 96 mobile vaccination teams.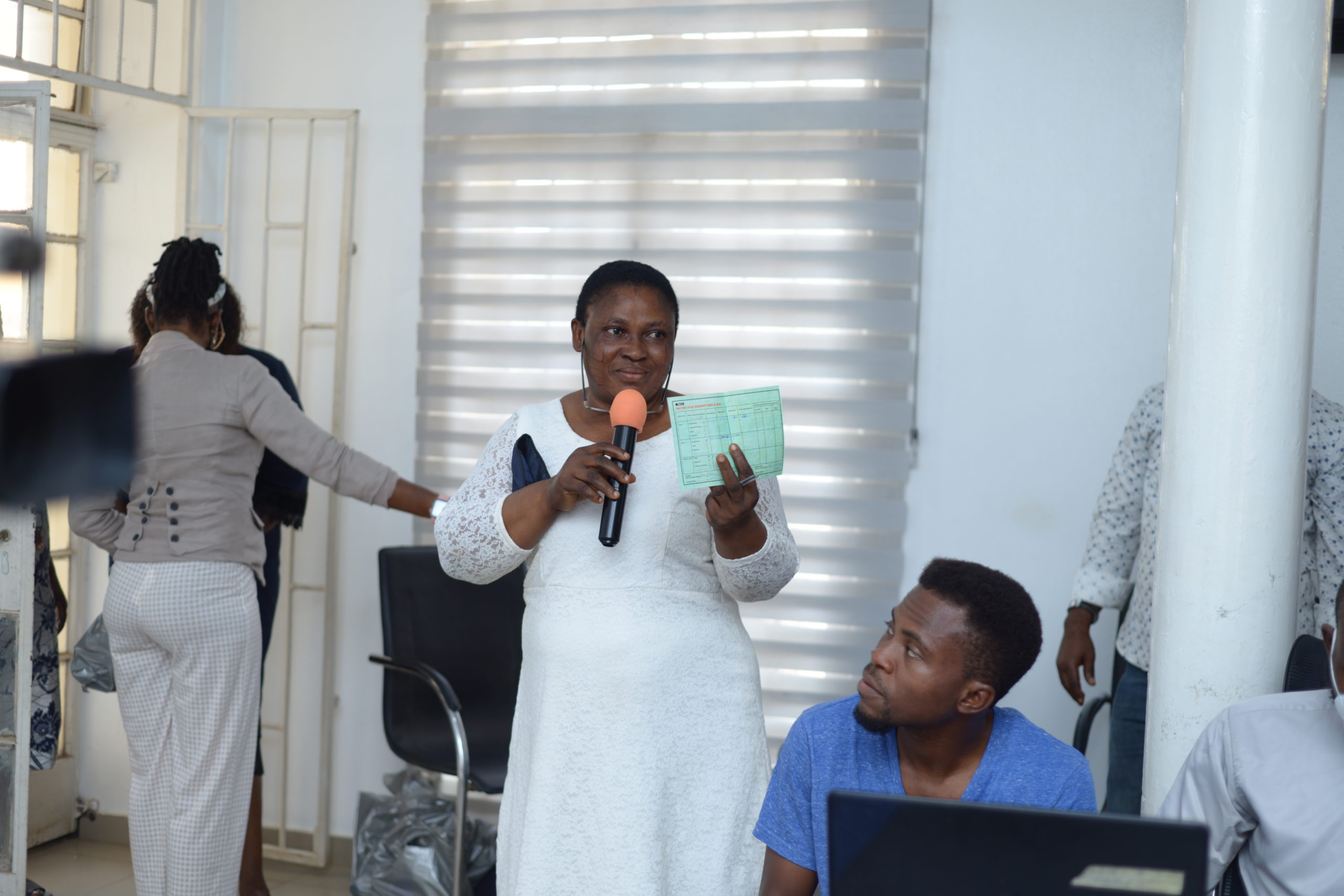 Mr Oni Ajebola, is one of the many beneficiaries who has completed the vaccinations dosage including the booster dose. Oni, while narrating his vaccination experience encouraged all who are yet to take the COVID 19 vaccination to seize the opportunity to go to the nearest mobile team for their vaccines.  Other interviewed beneficiaries, Mrs. Janet Tanimola and Mrs. Mary Agboola are also fully vaccinated. Mrs. Agboola noted that the ease in accessing this vaccine made it possible for herself and members of her household to get vaccinated.
Speaking on the teams' achievement, IHVN USAID GloVax Project Manager, Dr Kolapo Oyeniyi, noted that vaccination program in the state will continue to ensure the much-needed herd immunity, which will provide protection from severe COVID-19 illness for Oyo State residents.
"We will continue to ensure prompt payment of stipends to vaccination teams, provide continuous support to the state through the State Primary Health Care Board while aligning with the national guidelines on COVID-19 vaccination in Nigeria."
Religious and community leaders were present at the event. They commended the program's efforts while pledging to ensure that the various communities they represent are mobilized to take the COVID vaccines.
IHVN is an indigenous non-profit organization established in 2004 to address infectious and non-infectious diseases in Nigeria.