Picture Above: IHVN SECURE Project Director, Mrs. Rita Okonkwo making a presentation on hand hygiene.
To prevent the spread of infections in the Federal Capital Territory and Nasarawa State, the Institute of Human Virology Nigeria (IHVN) has trained health care workers from 30 health facilities on hand hygiene.
The three-day training, which was organized by the IHVN Strengthening Global Health Security Agenda in Nigeria (SECURE-Nigeria) Project, had Antiretroviral Treatment Clinic Coordinators and Managers as well as Infection Prevention Control (IPC) Focal Persons in attendance.
IHVN SECURE Project Director, Mrs. Rita Okonkwo said that "In the last two years, we supported health facilities with an Infection Prevention Control program in response to the COVID 19 pandemic. The objective is to screen patients and health care workers for respiratory pathogens. We are expanding the program to include hand hygiene implementation because of its success. This training is to strengthen their knowledge and ability to implement and monitor compliance to hand hygiene implementation. Hand hygiene compliance is key to prevent hospital-based infections," she said.
The training included elements of WHO recommendation for different modes of IPC interventions as well as quality improvement methods to support behavioral change. Participants also developed a facility work plan of activities for hand hygiene implementation.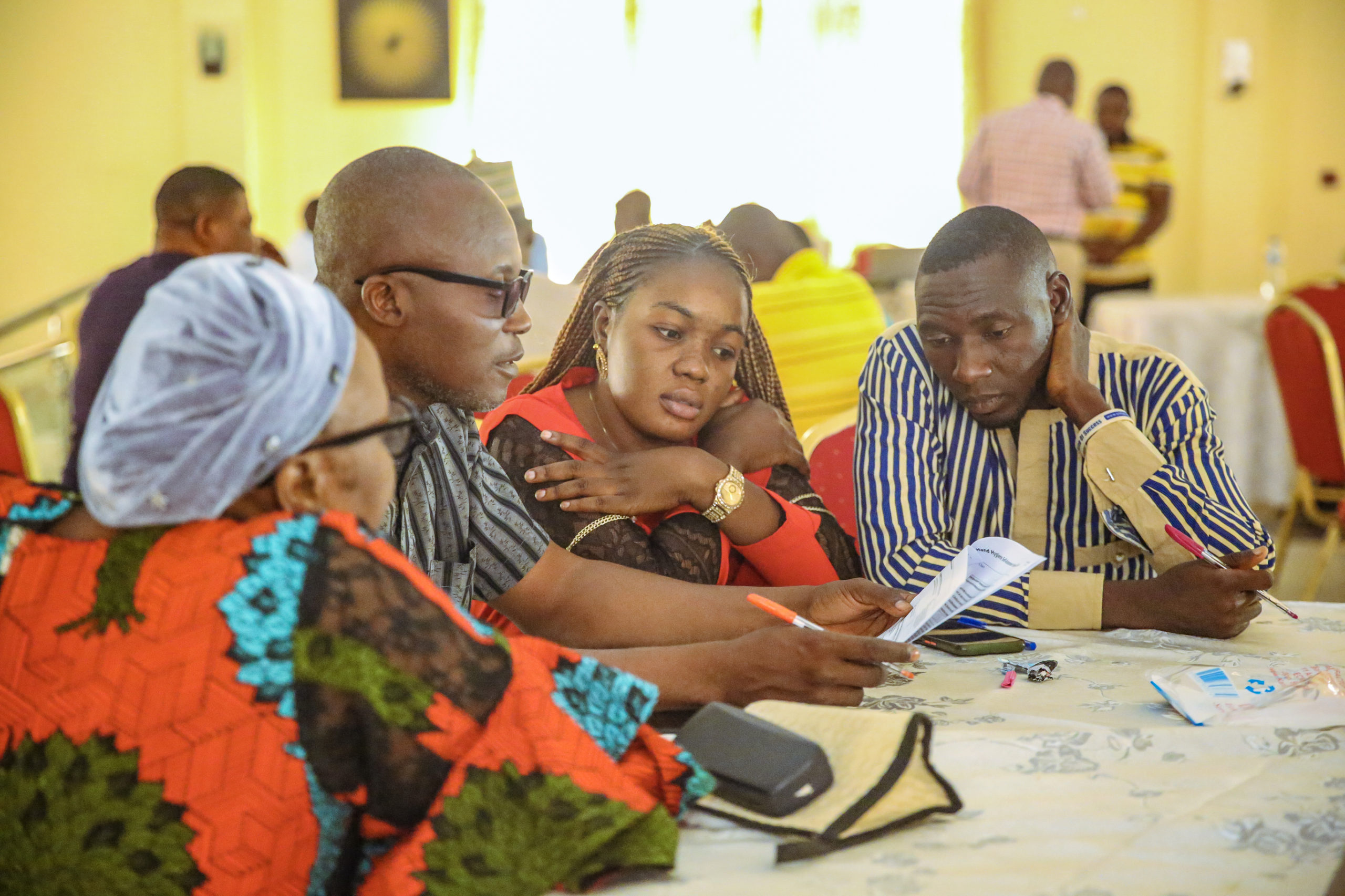 Training Participant, Pharm. Timothy Anejo, described the training as invaluable. Mr Anejo who is the Infection Prevention Control (IPC) Secretary at Bwari General Hospital, Abuja said that he has picked ideas to improve the practices in his facility.
"I have learnt a lot and shared ideas. Handwashing has been overlooked so it is important that we get these reminders from time to time and how it affects not just the health workers but the public."
Another IPC Focal Person, Lafia, Comfort Suchet, from Dalhatu Araf Specialist Hospital (DASH), added that the training has changed her orientation on hand hygiene. "There were things that I over looked but in the cause of this training I learned five critical techniques which I will be stepping down to my colleagues."