Picture Above: People screening for tuberculosis at Ayetoro Adekunle community.
According to World Health Organization, Nigeria is one of the ten countries accounting for 64% of the global gap in finding people with tuberculosis. As part of efforts to close this gap, Institute of Human Virology Nigeria (IHVN) USAID TB-LON 3 project is working in communities and health facilities to diagnose, notify and treat tuberculosis in Lagos, Ogun, Osun and Oyo States.
Adeniji Adekunle, a slum in Lagos State, is one of the communities which have benefitted from the project's tuberculosis services. During an outreach in August 2022, residents turned out for tuberculosis sensitization, collection of sputum and diagnosis using a chest x-ray machine.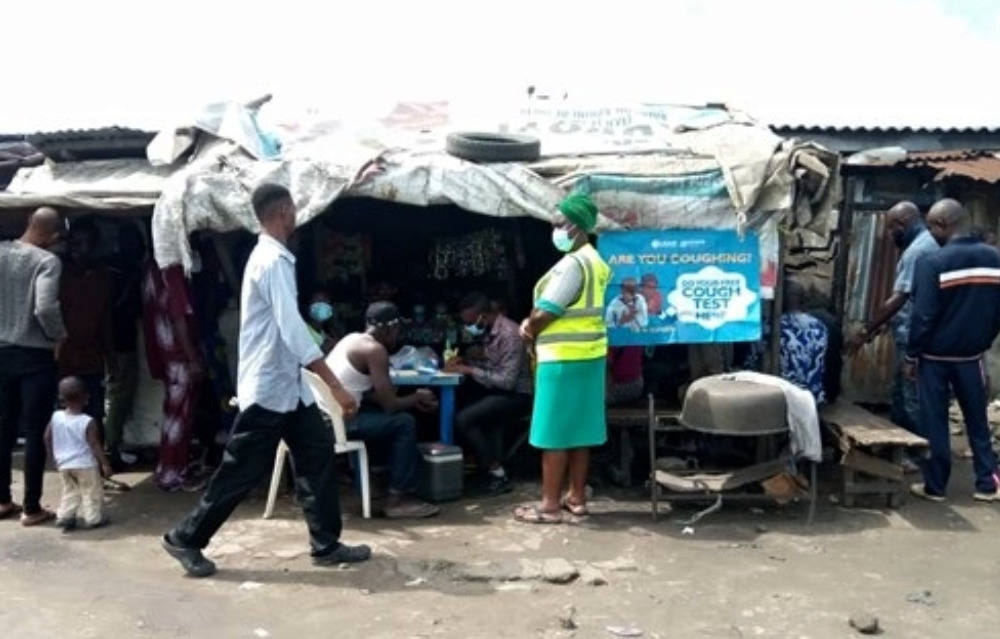 Opeyemi Adedeji is one of the 95 persons screened for tuberculosis at the Adeniji Adekunle slum, where nine persons were linked to care and four confirmed tuberculosis cases were identified.
"I am very passionate about encouraging people to go for tuberculosis screening. If I see anybody who is coughing and has not gone for screening, I tell them to go for one. Tuberculosis can be treated. No person should die from tuberculosis," he said.
Another survivor, Alexander Omotoso said he was a walking corpse before he started receiving tuberculosis treatment in March 2022.
"I used to cough blood, have serious body pains, and even lost a lot of weight. When I started treatment, I told everybody around to do a test for tuberculosis. I even told my wife and children in the village to go for screening. Life is sweet; we should not allow tuberculosis to cut it short," he said.
The IHVN USAID TB-LON 3 team also provided integrated screening services for HIV, tuberculosis as well as COVID-19 vaccination in the recent 45th anniversary and Founders Day celebration in Command Secondary School, Ipaja, Lagos State. A mobile X-ray van was on ground to carry out chest x-ray for children and adults unable to provide sputum samples for tuberculosis diagnosis. A total of 97 individuals were screened at the school outreach, out of which six people were linked to care.