Picture Above: A cross session of IHVN staff and stakeholders walking to create awareness on tuberculosis.
To mark the World Tuberculosis Day 2023, the Institute of Human Virology Nigeria (IHVN) has collaborated with the National Tuberculosis and Leprosy Program (NTBLCP), Stop TB Partnership and other stakeholders to raise awareness about tuberculosis and put an end to it.
IHVN participated in a road walk within the Abuja metropolis from Wuse Market to other neighboring areas like Jabi. Other activities the Institute participated in include, a ministerial press briefing, an outreach and several radio shows for increased awareness.
At the press briefing, IHVN Director/Chief of Party, USAID TB-LON 3 Dr. Aderonke Agbaje, said that "We urge the press, private sector, traditional healers, friends, neighbors, survivors of tuberculosis, and everyone to get involved in ending tuberculosis in Nigeria. Join hands with us to spread the message that 'tuberculosis is curable, and treatment is free.'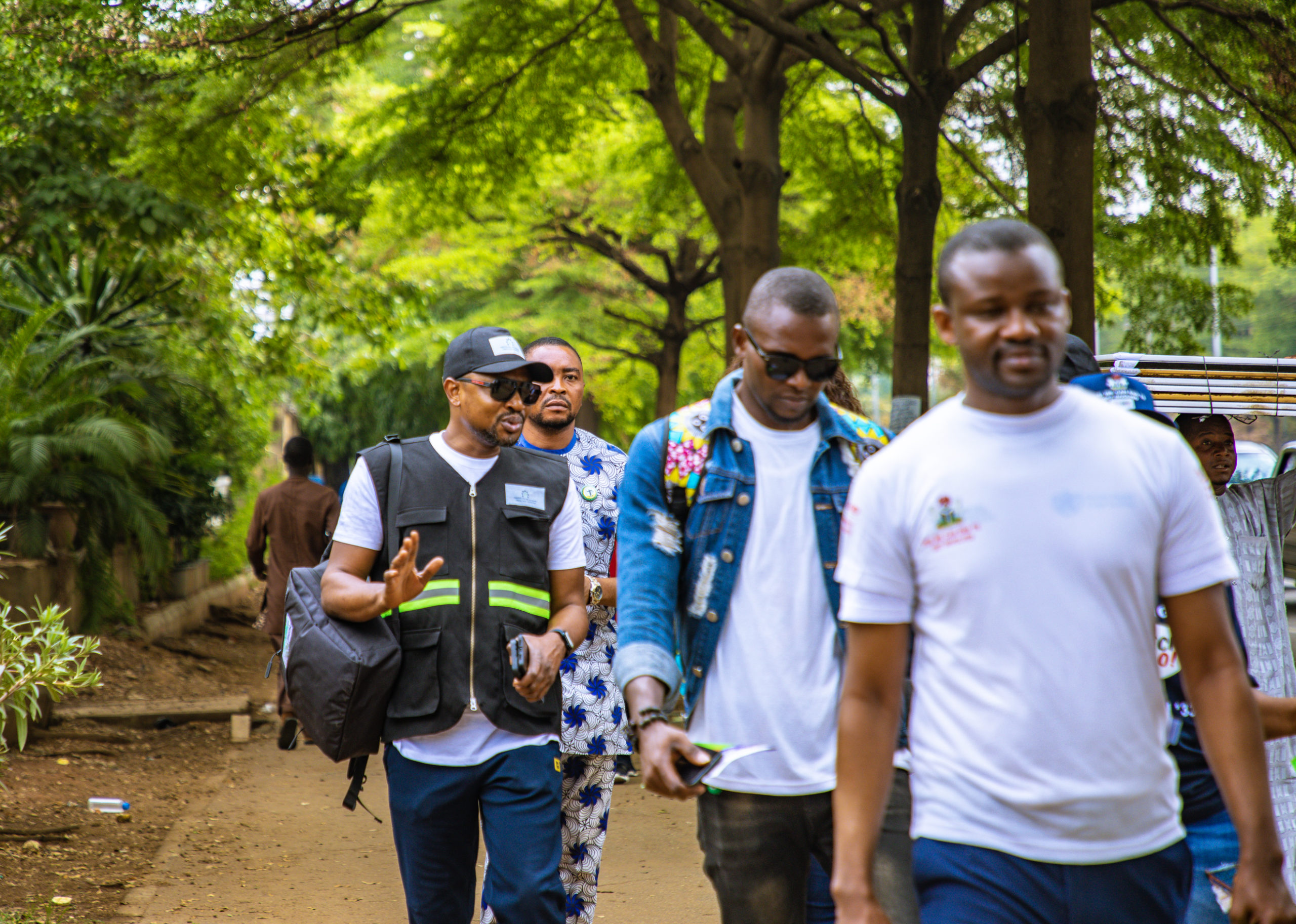 We have to approach this from the position of collective responsibility. It is well established that most Nigerians access healthcare in the private sector. With support from the Global Fund the Public Private Mix grant has engaged over 17,000 private TB service providers across 21 states and diagnosed and placed over 56,000 people on tuberculosis  treatment in 2022," she said.
IHVN Senior Program Officer, HIV/TB, Dr. Temitope Adetiba said that, "it would surprise you that so many people either don't know or have a correct understanding of tuberculosis. This lack of understanding is a key reason why many Nigerians still needlessly suffer and die from tuberculosis. The road walk is one of our responses to this problem. We need a critical mass of Nigerians across all strata of the society to become advocates for tuberculosis. The more people are involved, the quicker we can end tuberculosis. Multi sectoral collaboration is the way forward. Government, civil society, affected communities and the private sector must do more together towards ending TB."