Figure Above: Esther Aremu now with her good Samaritan, Mrs Olayemi Aremu.
Esther Aremu was a bag of bones when she arrived Adeoyo Government Hospital in Ibadan in June 2021. Her father, a palm wine tapper, had no money to support her feeding or treatment. Her mother had died shortly after Esther was born. Esther's Good Samaritan, Mrs Olayemi Aremu, had limited resources too – she had already spent money on feeding and caring for the malnourished baby.
Mrs Aremu was not sure what was wrong with Esther though she was thin and had difficulty breathing. "When we heard that it was tuberculosis, we were afraid. At first, we were thinking that there will be no treatment for it. We did not know that the test and treatment is free. I was relieved when I learned it was free!" Mrs Aremu, a primary school teacher said.
Esther's chest Xray and stool test was free. Her treatment was also free. The hospital is a DOT Center for free tuberculosis treatment and is being supported by USAID Tuberculosis Local Organizations Network Region 3 (TB LON 3) project implemented by Institute of Human Virology Nigeria (IHVN) for free tuberculosis screening amidst other services.
Six months later, Esther completed her treatment, did a free Gene Xpert test to confirm that she was free of tuberculosis and is blossoming in health.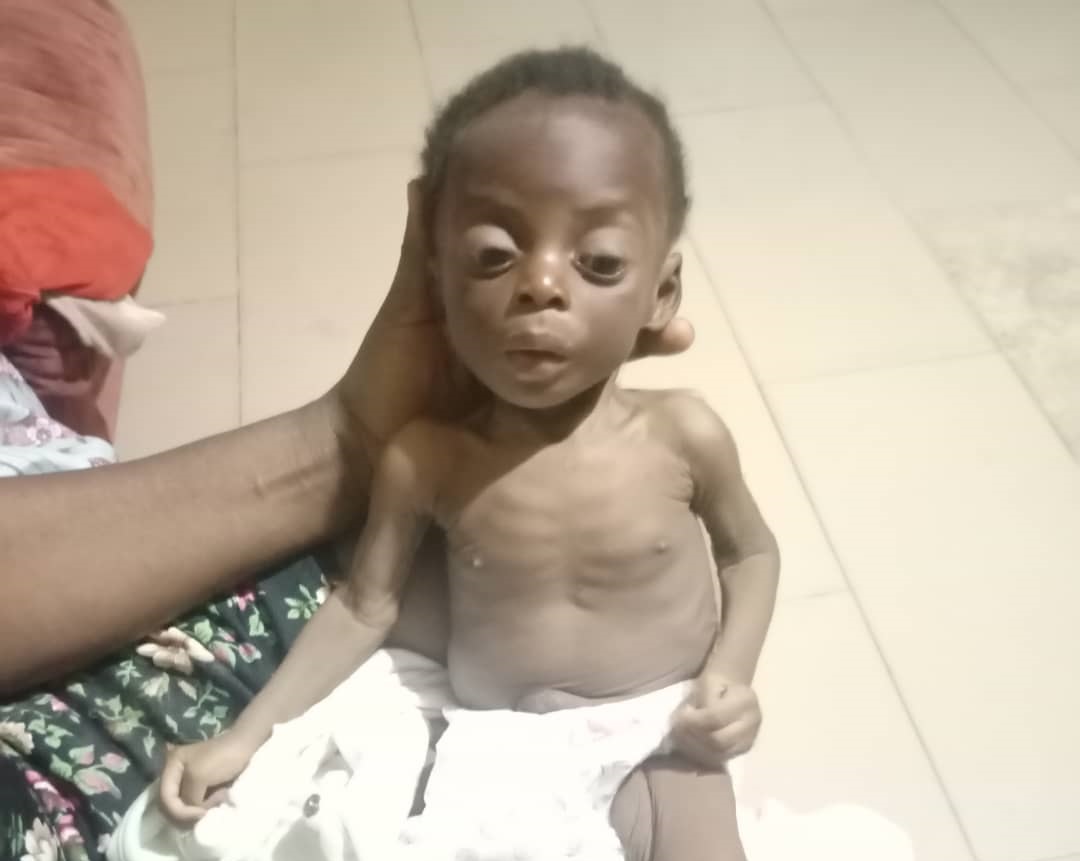 Another parent, Mrs Latifu Dada was also pleased when she accessed free treatment for tuberculosis for her only son, six-year old Kadiri. Latifu, a widow and petty trader, had spent thousands of naira in cough syrups and medicines thinking that her son had malaria.
"Many nights, I stay awake crying because Kadiri would cough all through the night. He looked lean and sweated a lot. We took different medications and even avoided foods like garri, beans and coconut because we felt it was not good for his cough. The cough did not stop for over nine months. Sometimes, it will subside a bit and start again till we started treatment for tuberculosis here in the DOT clinic at Adeoyo Hospital," she said.
Kadiri, who started treatment for tuberculosis in March 2022, will soon be rounding off his six-month treatment.
"Look at him, he is doing well. He is now eating well. His favorite food is bread. He also eats beans a lot," his mother said with relief.
DOT Officer at Adeoyo Government Hospital, Mrs Olapade Folashade said working with the IHVN USAID TB LON 3 project team of testers and contact tracers is making sure that adults and children live healthy and curb the spread of tuberculosis. "This has helped in service delivery and improving patient's outcomes," she said.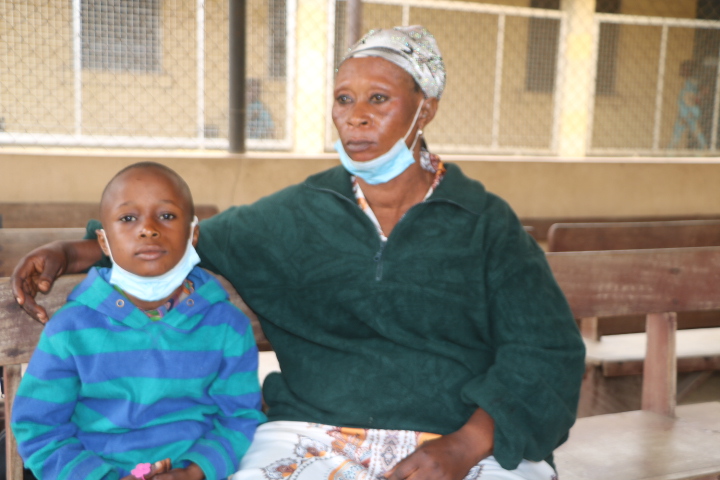 Like Esther and Kadiri, many more people, including children are now accessing free tuberculosis treatment in Oyo State.
Program Manager, Oyo State Tuberculosis and Leprosy Control Program, Dr Babalola Olutobi Johnson, says the USAID TB LON 3 project has scaled up the provision of tuberculosis services.
"Presently in Oyo State, we have 539 DOT facilities, 75 DOT microscopic laboratories and ten Gene Xpert sites in the state. We have some innovations like Out Patient Department (OPD) screening activities. We had started that in 2019 but the USAID TB LON 3 project stepped it up. With LON 3, we have so many other facilities, unlike before where we have just about three or four facilities where OPD screening was being done.
IHVN USAID TB LON 3 Deputy Chief of Party, Mrs Ayodele Iroko, adds that the project, which started in March 2020, is finding tuberculosis cases in Ogun, Oyo, Lagos and Osun states. "the project funded by the US government supports the National TB program. The government has been part of all the steps that we have taken. Every activity that USAID TB LON 3 put in place is envisaged to be continued by the State Tuberculosis Program, scaled up and institutionalized. It is a collaborative activity," she said.