Picture Above: TB survivor, Zainab Muhammed.
Smiles have replaced Zainab Muhammed's constant cough and chest pain. 22-year-old Zainab went to a patent medicine store for cough syrup when she was plagued with constant cough and took herbal medicines when the symptoms persisted for two months. In January 2022, a community volunteer spotted her during routine community visits.
"The volunteer screened me and told me to go to Badagry General Hospital. Three days later she called me to follow-up. As at the time she called me, I had not gone to the hospital. Her call made me to go to the hospital a week after. At the hospital, they handed me a cup to produce sputum for test.
After the test, my diagnosis was positive to tuberculosis. A nurse at the hospital counselled me and gave me some medications for free. Initially, I thought the drug will not work especially as I didn't pay any money but immediately I started taking the drugs I saw a huge difference. I was getting better by the day."
After six months, Zainab completed her doze of medications.
"Now I am free and very happy. I am advising anyone that coughs around me to allow themselves to be screened by the community volunteer. Test is free and treatment is free too," she adds.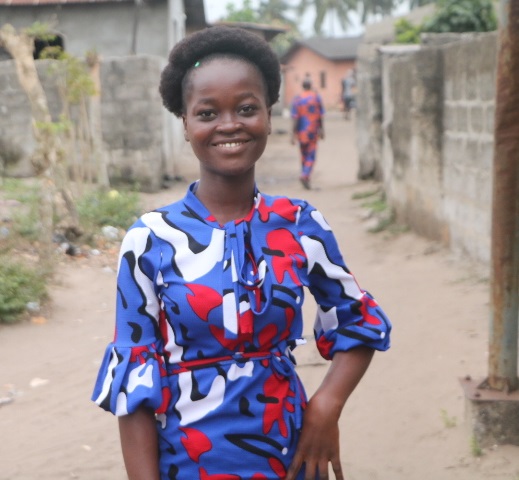 Another survivor, 17-year-old Agbodohonji Oluwatobi, was screened in her school, Ajara Comprehensive Senior High School. "When some health workers came to our school, they talked about symptoms of tuberculosis like coughing, I went to give my sputum because I knew that I was coughing, had chest pain, and was not breathing well. The following week, my dad and I got a call to inform us to go to the hospital for medications. I started tuberculosis treatment, and I am feeling fine now." Tobi hopes to be a nurse to help people who are sick.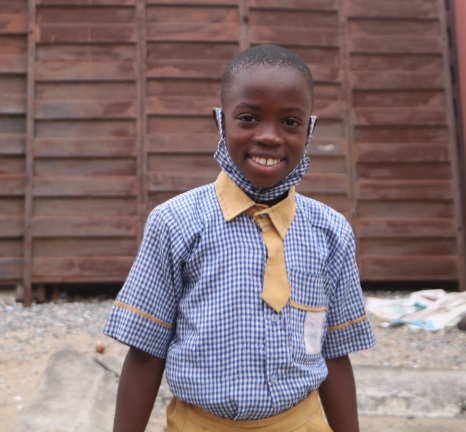 Gregory Bagwolo has survived drug-resistant tuberculosis. It started with a "strange sounding cough" for four months that did not respond to cough medicine. His mother was concerned about the cough, his poor weight, and unusual sweats.
"He was lean despite all that he was eating. We did not know it was multi-drug resistant tuberculosis till a tuberculosis screening program was conducted in his school Badagry Senior Grammar School. When I was told about the result, that he had tuberculosis, I thought it was a spiritual attack because his brother recently had a dislocation which we are managing," Gregory's mother says.
10-year-old Gregory started treatment for drug-resistant tuberculosis, but he often hid his drugs because of the side effects of vomiting and weakness. However, he overcame this reluctance with the support of his mother and friendly neighbors. He has now recovered and is doing well.
"Go for a tuberculosis test to check for tuberculosis if you were coughing like I was," Gregory adds.
Gregory, Oluwatobi and Zainab are all beneficiaries of the USAID TB Local Organizations Network (TB-LON3) program which is rapidly scaling up access to tuberculosis services in Lagos, Osun, Ogun and Oyo states.
The five-year project, which started in 2020 has screened 11,940,892 for tuberculosis, identified 52,102 tuberculosis cases and placed 48,774 on treatment.
IHVN Deputy Chief of Party, Mrs Ayodele Iroko says that the project is targeted at, "improving access to high-quality, person-centered treatment for tuberculosis, drug-resistant tuberculosis and TB/HIV. We are also strengthening systems and structures for tuberculosis detection, treatment, notification and reducing transmission and progression of tuberculosis. One of the things the project is doing is going to the community and schools to screen for tuberculosis," she explains.