Picture Above: IHVN Continuous Quality Improvement Lead, Dr. Tongdiyen Laura Jasper leading a group discussion during the training.
To improve the quality of care given to people living with HIV, Institute of Human Virology Nigeria (IHVN) has trained clinical mentors on quality improvement.
Clinical mentors are healthcare providers supporting state HIV programs to build the capacity of frontline healthcare providers for excellent HIV services.
According to IHVN Focal Person, Clinical Mentors Program and Program Manager, Prevention Care and Treatment, Dr. Victoria Adejo, "the training is focused on quality improvement of services given to patients. We want the clinical mentors to be equipped to look at data to see gaps, carry out quality improvement projects in their respective facilities, and then initiate a quality improvement project to cover gaps."
She added that the 52 participants in the training were from IHVN supported states namely FCT, Nasarawa and Katsina states. They were also participants from Benue State which is supported by APIN Public Health Initiatives.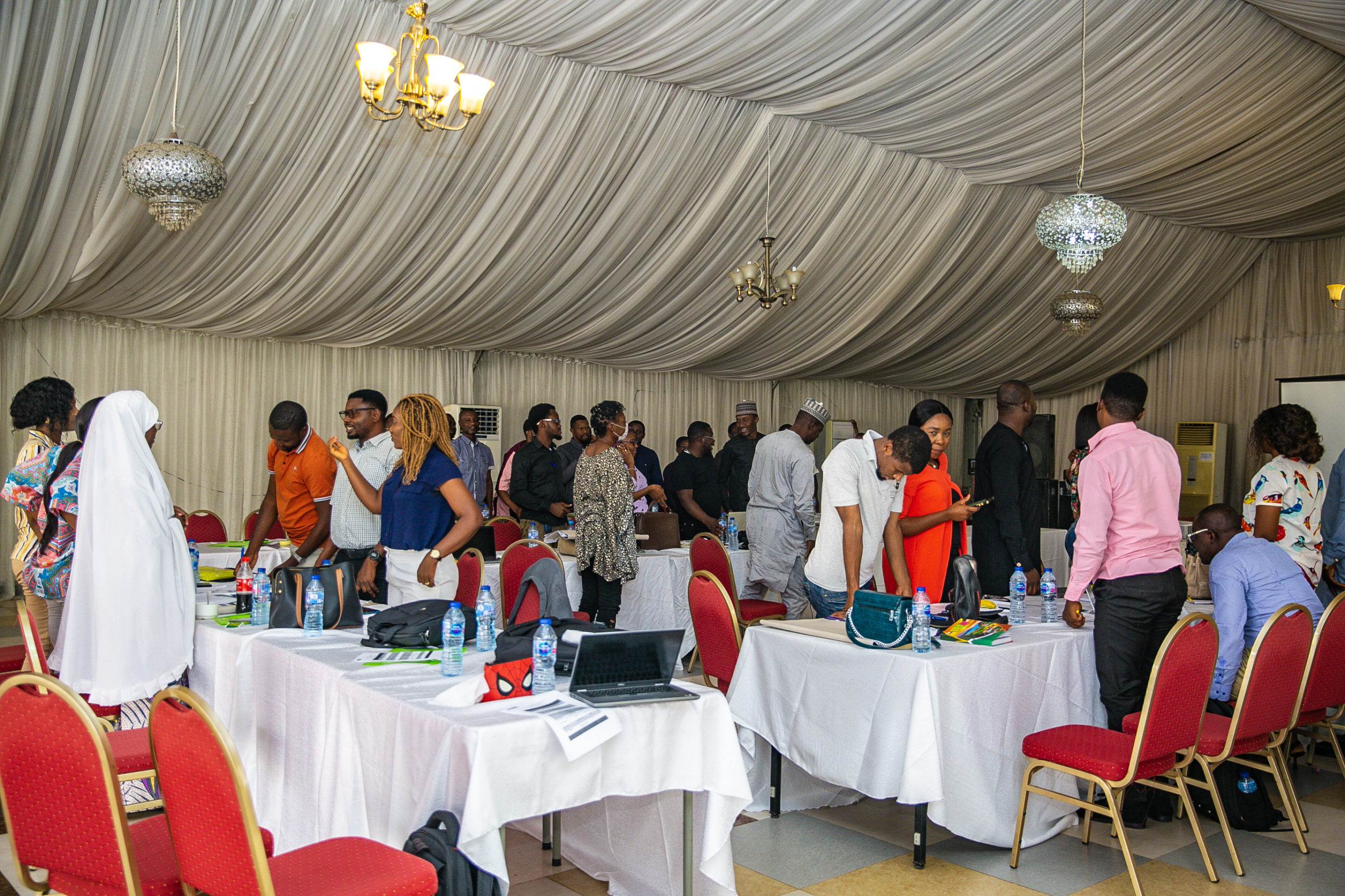 IHVN Continuous Quality Improvement Lead, Dr. Tongdiyen Laura Jasper stated that Continuous Quality Improvement requires applying methodologies to provide care and treatment services to meet the needs of the client. State Clinical Mentors work closely with the facility to meet all the key indicators that are being accessed in the HIV program.
"We looked at identifying and prioritizing problems through data; developing smart, specific, measurable, achievable, realistic and time bound goals; designing root cause analysis for problems and making processes better for sustainability. Quality improvement is data driven, so they is need to work with facts and not imagination. It involves team work to come up with interventions, monitor it and later evaluate the successes they make," Dr Jasper said.
State Clinical Mentor Tarka L.G.A, in Benue State, Dr. Idoko Ochoche Jeremiah described the training as "enlightening"
"The continuous quality improvement training has helped build my capacity in identification of problems, proffering solutions, teamwork and accommodating divergent opinions. Hopefully, this would translate to providing more efficient health care services for people living with HIV," he said.