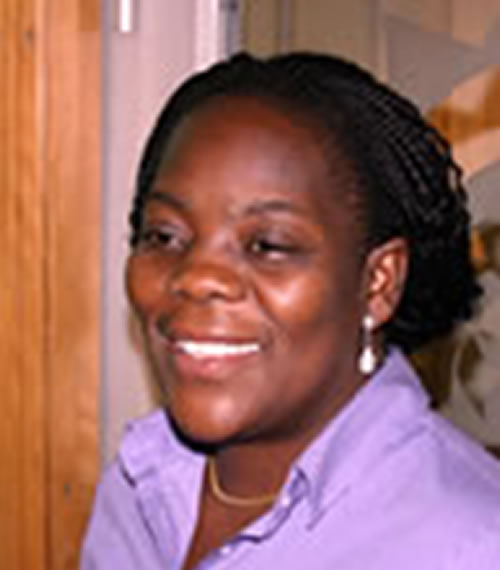 Personal Information
Oyebimpe Balogun
Unit Head, Quality Improvement
Achievements & Awards
Professional Qualifications :

AIMLS,MPH
Brief About Oyebimpe Balogun
Biography
Mrs. Oyebimpe Balogun heads the Quality Improvement/Assurance Unit at the Institute of Human Virology Nigeria (IHVN). She coordinates the design and implementation of laboratory quality assurance programs at health facilities and projects supported by the Institute.
She also oversees the provision of technical assistance to improve HIV rapid tests; HIV, TB, Drug-Resistant TB and Anti-microbial resistance, External Quality Assessment (EQA) and Post-market validation/verification of test kits within the country.
As Program Manager Laboratory Quality Assurance, she spearheads the Institute's drive to have more laboratories achieve national and international accreditation such as ISO 1590, ISO 17025, ISO 22870, ISO 17043 etc. She also manages the Resolve to Save Lives Project to strengthen the quality management and specimen referral system of public health laboratories in the yellow fever/ COVID19 network. Mrs. Balogun develops and facilitates training programs to strengthen quality management systems, bio-safety and bio-security amongst other areas. Her team also handles laboratory audits.
She has served as Program Officer Laboratory, Senior Program Officer Laboratory and Strengthening Laboratory Management Towards Accreditation Master Trainer within the Institute. She has also worked as a Medical Laboratory Scientist at the University of Ilorin Teaching Hospital.
Mrs Balogun earned her Master's in Public Health from Imo State University Owerri and her Associate Membership in Medical Laboratory Science Council from the School of Medical Laboratory Science, University College Hospital Ibadan. She also has certificates in Conducting Research Responsibly and in Leadership and Management in Health from University of Washington, USA. Mrs Balogun has several research publications to her credit and has participated in short courses and workshops.
She is a Fellow of the Institute of Biomedical Science, London; a Member of the African Society for Blood Transfusion and of African Society for Laboratory Medicine. She has also participated in national committees to develop and review laboratory guidelines.
Her hobbies are reading, thinking and dancing and she is married with children.