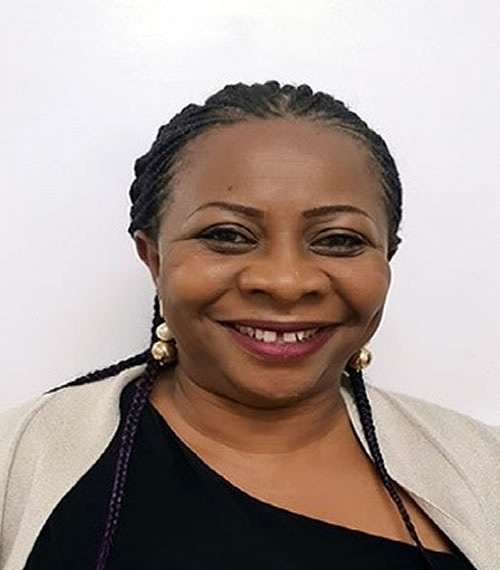 Personal Information
Mrs. Ozumba Petronilla Jean
Assistant Director/Acting Head of Department, Laboratory Services Department
Achievements & Awards
Professional Qualifications :

BML, FMLS, MHM
Brief About Mrs. Ozumba Petronilla Jean
Biography
Mrs. Petronilla-Jean Ozumba currently serves as the Manager of the Institute of Human Virology, Nigeria (IHVN) H3 Africa Bio-repository where she oversees and coordinates activities at the bio-repository.
She designs, implements and monitors I-HAB quality management systems ensuring that activities are conducted according to International Society for Biological and Environmental Repositories (ISBER) standards and best practices. She also makes sure that there is quality, safety and traceability of stored bio-specimen data.
Mrs Ozumba guarantees that personnel are adequately trained and adhere to guidelines as well as Standard Operating Procedures (SOPs). She interacts with the in-house Quality Assurance (Q/A) team to develop new techniques/procedures for effective running of the bio-repository and represents the bio-repository in interactions with stakeholders.
She has over 16 years of experience in molecular techniques, bio-banking, clinical laboratory, ART services programming, project management, team building, capacity building and strategic implementation. Within IHVN, she has worked as Acting Regional Manager for the North-Central Region, Senior Program Officer Molecular and Repository Units, and Program Officer Molecular and Training Units.
Mrs Ozumba is an alumnus of the University of Nigeria Nsukka, where she earned a Bachelor's Degree in Medical Laboratory Science. She also gained a Fellowship in Medical Laboratory Science from the Federal School of Medical Laboratory Science Jos, and a Masters in Health Management from Benue State University. She is certified by the International Air Transport Association (IATA) for infectious substances shipping. She also has a certification in Leadership, Management and Project Management from the University of Washington, USA.
Her hobbies are cooking and dancing. She is married with children.