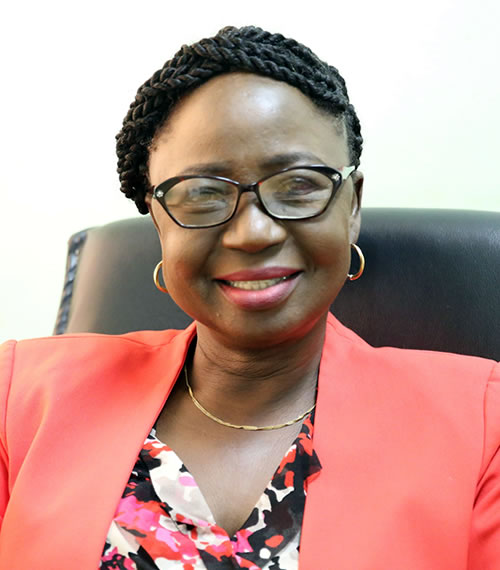 Personal Information
Mrs. Jummai Musa
Technical Adviser, Orphans & Vulnerable Children
Achievements & Awards
Professional Qualifications :

B.Ed, M.Ed, Distinguished Staff Service
Brief About Mrs. Jummai Musa
Biography
Mrs Jummai Philip Musa, a seasoned program manager and administrator, provides technical leadership for the Institute's Orphans and Vulnerable Children (OVC) program. She gives guidance in the planning, and implementation of strategies, interventions, budgets and activities to address holistic needs of OVC households and youths supported by the Institute.
Mrs Musa ensures that program targets are met, projects are evidence-based and are in line with global best practices and national guidelines. Providing mentorship to staff and capacity building of stakeholders offering key OVC interventions are also under her purview as Technical Advisor, OVC.
She supervises the development and refinement of standard operating procedures to support key OVC interventions while ensuring gender sensitive and equitable programming. Mrs. Musa has championed innovations to increase school enrolment and supported the establishment of child protection committees in the country. She also leads collaborative efforts by the Institute to reach children, adolescent girls and youths living with HIV with services such as, health and nutrition, education, protection, economic strengthening and psychosocial support.
Her extensive experience in educational administration spans through a career stint in the Nigerian Air Force as Principal of its Comprehensive School in Kano, Air Force Secondary School Kaduna, and Air Force Girls Military School in Jos, Nigeria. She also served as Head of Department, General Academics in the Air Force Institute of Technology in Kaduna State, Nigeria.
Mrs Musa is an alumnus of the University of Jos, Nigeria, where she earned a Master's Degree in Education. She had earlier obtained a Bachelor's Degree in Education from Ahmadu Bello University, Zaria and a National Certificate in Education from the Advanced Teachers College in Zaria, Nigeria. She has participated in several trainings on; programming for OVC; leadership; and management.
She is involved in numerous community development activities, enjoys traveling, and is married with children.