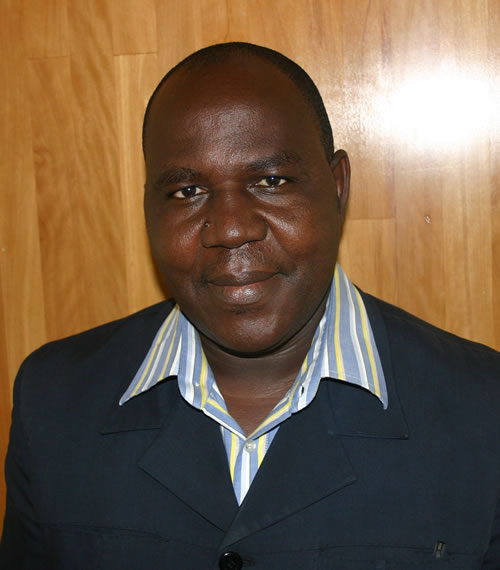 Personal Information
Mr. Silas Gurumdi
Technical Adviser, Prevention, Care and Treatment Department
Achievements & Awards
Professional Qualifications :

RN, B.Sc Social Works, B.Sc Mass Comm, PGD. Counseling & Psychotherapy
Brief About Mr. Silas Gurumdi
Biography
Mr. Silas Gurumdi provides guidance to drive the Institute's efforts to ensure 95% of people living with HIV in Nasarawa, Katsina, Rivers State, and the Federal Capital Territory know their HIV status and are linked to core HIV AIDS services.  He manages activities for HIV testing through innovative strategies at communities and health facilities.
He also coordinates prevention services to reach all including special populations like orphans and vulnerable children, adolescents and key populations.  Mr. Silas liaises with stakeholders, including funders, community-based organizations, government and non-governmental organizations on program implementation to find and offer HIV testing services to people exposed to HIV, and link them to treatment. Mr. Gurumdi has spearheaded innovative strategies like index testing, Provider Initiated Testing and Counseling (PITC) and strategic community testing through collaboration with the private sector, amongst others.
He has over 30 years' experience in public health program implementation, nursing, counseling, HIV prevention and treatment, TB program implementation and management. Within the Institute, he has served as; Program Officer; Benue State Manager supervising the HIV epidemic control program and the Global Fund Malaria and DR-TB; Senior Program Manager and the institute's Chairman Mental Health and Wellness Committee, amongst other positions.
Mr. Gurumdi is a Nigeria Registered Nurse and holds two bachelor's degrees in Mass Communication and Social Works obtained from the University of Jos. He was also educated at TRADA National Institute of Social Sciences, Kerela in India, where he earned a Postgraduate Diploma in Counseling and Psychotherapy.
His areas of trainings and specialty also include program management and leadership, clinical management of HIV, HIV counseling and testing and treatment adherence. He has some articles to his credit and has facilitated several trainings and workshops.
Silas enjoys reading, watching football and photography. He is married with children.