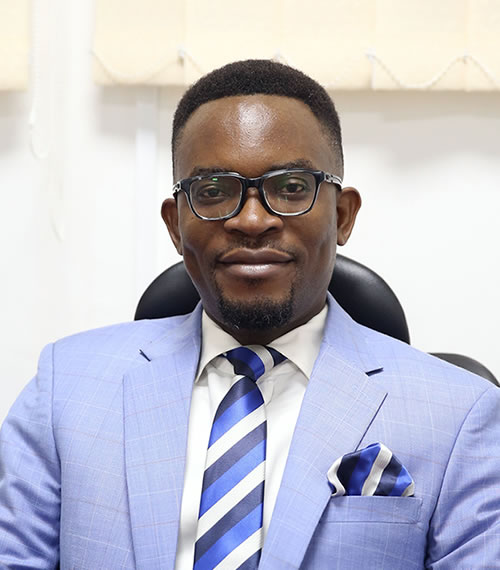 Personal Information
Mr. Olufemi Alabi
Director Finance and Administration
Achievements & Awards
Education Qualifications :

Oxford Brookes University, UK

Professional Qualifications :

B.Sc, FCCA, FCA
Brief About Mr. Olufemi Alabi
Biography
Mr. Olufemi Alabi ensures proper management of the Institute's finance functions as Director of Finance. He supervises expenditure, financial reporting, budget preparation and execution of several projects implemented by the Institute. Mr. Alabi also monitors budget appropriations and actual expenditures to ensure compliance with donor requirements.
Harmonizing financial processes and procedures for smooth running of the Institute's activities in all its supported facilities also falls under his purview as the Head of the Finance Department.
Mr. Alabi is a Chartered Accountant with expertise in financial management systems, budget preparation and reviews, assurance, financial analysis, risk management, compliance and operational internal controls. He has over 17 years of experience serving local and multinational corporations
Prior to joining IHVN, he worked in PricewaterhouseCoopers (PwC) as the Team Lead of the Local Fund Agent (LFA) to the Global Fund to Fight AIDS, Tuberculosis and Malaria. He was also manager on several audits of donor (USAID, UNOPS, UNICEF) funded projects. He also managed audits of several non-governmental organizations and private organizations. He had a thirteen-year work experience at PwC rising through the ranks from Associate to Senior Manager with expertise in Public Financial Management. In these positions, he handled audit, risk assessment and review of the internal control environment.
He holds a Bachelor's Degree in Applied Accounting from Oxford Brookes University, UK and a Higher National Diploma in Accounting & Finance from Yaba College of Technology. He is a Fellow of Association Chartered Certified Accountants (ACCA) and Institute of Chartered Accountants of Nigeria (ICAN).