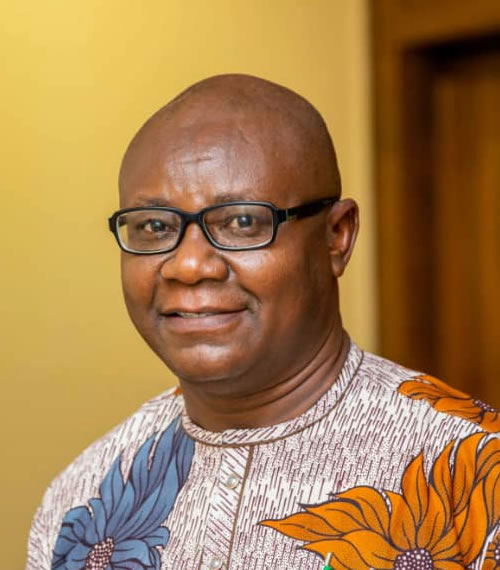 Personal Information
Mr. Christopher Chime
Unit Head, Molecular Diagnostics
Achievements & Awards
Professional Qualifications :

B.MLS,MPH, Dip. HIV innovative Mgt. & Care, Dip. Health System Mgt
Brief About Mr. Christopher Chime
Biography
Mr. Christopher Chime heads the Molecular Diagnostics Unit at the Institute of Human Virology Nigeria (IHVN). He manages the setting up and ensures optimal functioning of the Institute's supported molecular diagnostic laboratories used for Early Infant Diagnosis and Viral Load assays including the PCR lab at the Nigerian National Reference Laboratory.
He coordinates Early Infant Diagnosis (EID) and Viral Load testing at supported Polymerase Chain Reaction (PCR) laboratories, which involves managing the programming, calibration, performance verification of the equipment and validation of assay performed in these laboratories. He oversees the installation and piloting of the Institute's Laboratory Information Management System (LIMS) and ensures the implementation of Good Laboratory Practice and Quality Management System in the molecular laboratories.
He also supervises the personnel of the supported molecular laboratories and liaises with other stakeholders such as the government, other organizations and funders for smooth HIV and TB program implementation.
Mr. Chime's extensive experience in molecular diagnostics and management of HIV and TB laboratories spans through an over 30-year career stint in both public and private organizations and laboratories. He has served as Program Officer Laboratory, Senior Program Officer Laboratory and currently as Program Manager Laboratory within the Institute.
He earned a Bachelors in Medical Laboratory Science from the University of Nigeria, Nsukka, and a Master's Degree in Public Health from Imo State University, Owerri. He is a graduate of the Galilee International Management Institute Israel, where he obtained two Diplomas in; HIV/AIDS Innovative Management and Care; and in Health System Management.
Mr. Chime is an Associate of the Medical Laboratory Science Council of Nigeria. He has attended several trainings on PCR technology, Early Infant Diagnosis and Good Laboratory Practice amongst other leadership and laboratory training programs.
He enjoys travelling, music and movies and is married with children.