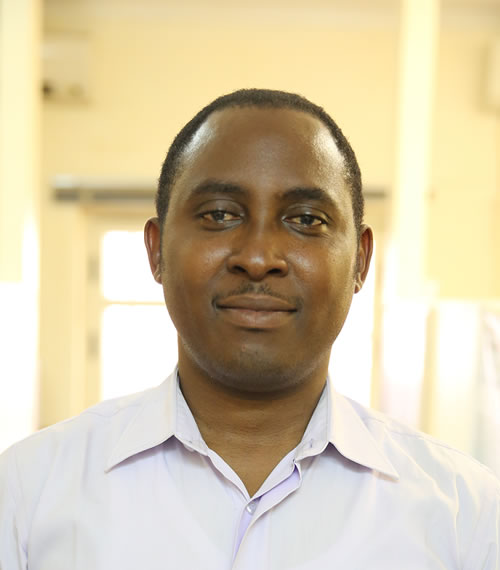 Personal Information
Mr. Ayobami Olatokun
Unit Head, Laboratory Equipment Maintenance
Achievements & Awards
Professional Qualifications :

NSF Accredited Biosafety Cabinet Certifier
Brief About Mr. Ayobami Olatokun
Biography
Mr. Ayobami Olatokun heads the Laboratory Equipment Maintenance Unit at the Institute of Human Virology Nigeria (IHVN).
As Manager Bio-tech Engineering, he installs and certifies bio-safety cabinets as an Enhanced National Sanitation Foundation (NSF) Accredited Bio-Safety Cabinet Certifier. He also oversees the installation, calibration, certification and maintenance of laboratory equipment while training medical laboratory scientists. Planning and implementation of preventive maintenance of equipment used in patient diagnosis and monitoring falls under his purview as the team lead.
He has more than 20 years of experience as a biotech engineer and systems operator within IHVN, and with the Transmission Company of Nigeria/ National Electric Power Authority (NEPA) respectively.
He is a member of the Nigeria Biological Association, Nigeria Institute for Biomedical Engineering and NSF, USA. He has certifications in, Equipment Maintenance and Calibration; Laboratory Equipment Maintenance; Installation, Maintenance and Trouble Shooting; Servicing and Certification of Biological Safety Cabinets.
Mr Olatokun graduated from The Polytechnic, Ibadan, Nigeria from where he earned a Higher National Diploma in Physics Electronics, and an Ordinary National Diploma in Science Laboratory Technology. He has also obtained a Certificate in Leadership Management in Health from the University of Washington, USA.
His hobbies are traveling, watching football and learning new things. He is married with children.