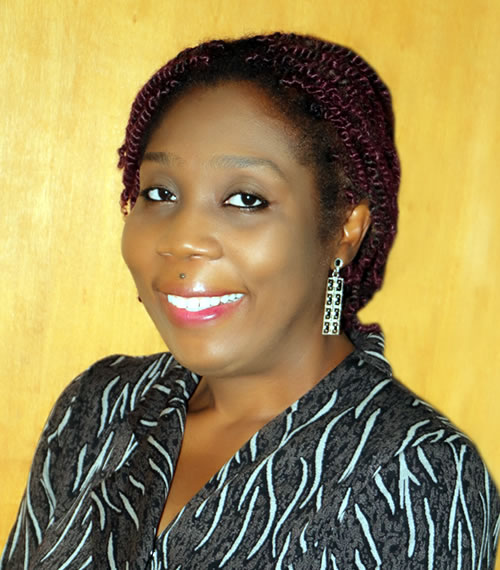 Personal Information
Martha Okposo
Assistant Director, Strategic Information
Achievements & Awards
Professional Qualifications :

MBBS
Brief About Martha Okposo
Biography
Mrs Martha Okposo is the Strategic Information Specialist overseeing the Monitoring and Evaluation (M&E) Unit at the Institute of Human Virology Nigeria (IHVN).
She coordinates processes for compliance to best practices in monitoring and evaluation of program activities while fostering innovation for efficient data reporting. Mrs Okposo also leads the Institute's drive to automate program reporting, including the IHVN customized District Health Information Software (DHIS 2) which was recently concluded.
As Assistant Director Strategic Information, she strengthens systems at regional and state levels, thereby promoting data quality, transparency and integrity. She works with government, other implementing partners and stakeholders to promote effective data reporting from health facilities supported by the Institute. She works with the three units of the SI Department to ensure systems, and processes align in meeting funders reporting requirements.
Her over 15 years wealth of experience is in program management, process improvement, data analysis and project management. Within the Institute, she has held positions such as Program Manager M&E Unit, Senior Program Officer Strategic Information, and Program Officer Strategic Information.
Mrs. Okposo is an alumnus of the University of Jos , Nigeria; Benue State University, Nigeria; and Walden University USA, where she earned a Bachelor of Science/Education in Biology, Master of Administration in Health Management and then in Health Informatics respectively.
She has Diploma in Oracle Database Management from NIIT Abuja. She also has certificates in; Leadership and Management in Health from the University of Washington; and in Monitoring and Evaluation from the Royal Tropical Institute of Amsterdam.
Her hobbies are reading and travelling . She is married with children.