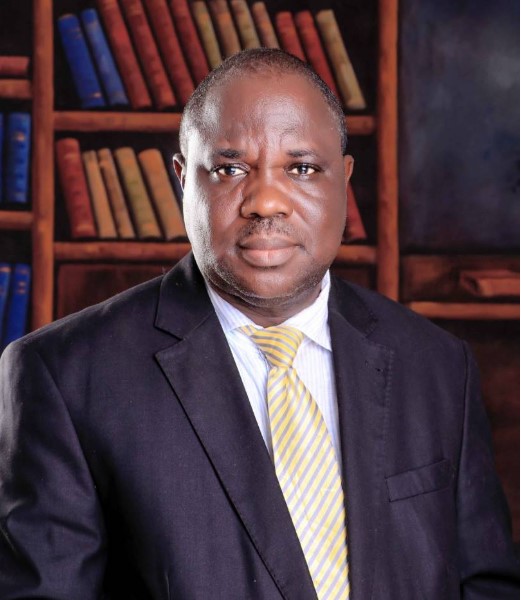 Personal Information
Dr. Istifanus Sako Usman
Program Manager/Pharmacy Lead
Achievements & Awards
Education Qualifications :

Dr.PH; MPH; BPharm
Brief About Dr. Istifanus Sako Usman
Biography
Dr Istifanus Sako Usman leads Pharmacy/Medicine/Logistics-related interventions at Institute of Human Virology Nigeria (IHVN). He coordinates implementation of the Differentiated Service Delivery (DSD) Model in the Federal Capital Territory; Nasarawa, Rivers and Katsina states as well as other states where the Institute provides care and treatment services.
As Program Manager/Pharmacy Lead, Dr Usman also liaises with the Government, Funders and other stakeholders on Logistics and Pharmacy related issues. Capacity building of health care workers in Pharmacovigilance and Logistics and pharmaceutical care are also under his purview.
He is an experienced and certified Pharmacist with more than three decades of experience in public health, quality assurance, project management, community pharmacy, research, medicines, and capacity building. Within IHVN, he has served as Regional Pharmacy Program Officer and Senior Program Officer in FCT Region/Central office. He also has experience in Hospital, Administrative and Community Pharmacy as well as Immunization.
Dr Usman is an alumnus of International University Bamenda, (IUB) Cameroon where he obtained a doctorate in Public Health in 2019. Prior to this, he earned a Master of Public Health (MPH) from the University of Ilorin, Nigeria in 2007 and a Bachelor of Pharmacy Degree (B. Pharm.) from Ahmadu Bello University, Zaria, Nigeria in 1988.
He also obtained Certificates in Leadership/Management and Clinical management of HIV/AIDS from University of Washington DC in 2013 and 2014 respectively. He is a member of the Pharmaceutical Society of Nigeria (PSN) and the African Association of Public Health Professionals. (AAPHP) He is married with children and enjoys reading, traveling and public speaking.