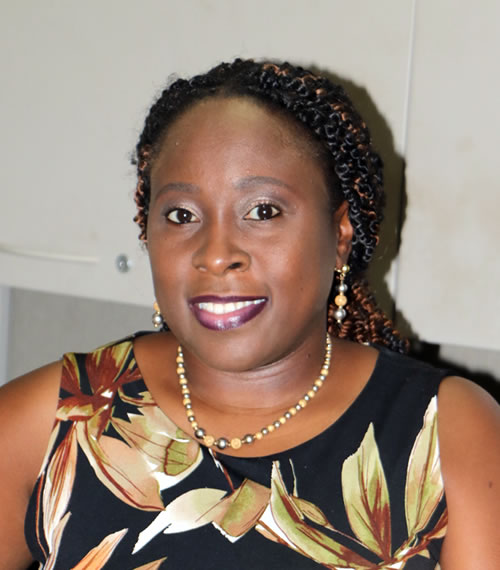 Personal Information
Dr. Temitope Kolade
Chief of Party for the Accelerating Nutrition Results in Nigeria (ANRiN) Project
Achievements & Awards
Professional Qualifications :

MBBS
Brief About Dr. Temitope Kolade
Biography
As Senior Program Manager/Chief of Party for the Accelerating Nutrition Results in Nigeria (ANRiN) project, Dr Temitope Kolade leads a multi-disciplinary team of professionals to deliver nutritional services to women and children in nine local government areas in Kano State Nigeria.
She ensures that the World Bank (International Development Association and Global Financing Facility) project achieves its objectives of increasing access to, and utilization of micronutrients, iron/folic acid, Vitamin A, Zinc ORS, and nutritional counseling sessions for pregnant, as well as lactating mothers and children under five.
She liaises with stakeholders and donor agencies for smooth program implementation. She also generates and reviews program reports while spear heading the use of evidence-based data for continuous quality improvement the program
Within the Institute, she has served as Head of Adult ART unit, Program Manager of the Global Fund TB/HIV project in ten states, Program Coordinator of the Global Fund HIV project in 11 states and Senior Program Officer, Monitoring and Evaluation. Prior to joining the Institute, she worked in both public and private health facilities holding positions such as Senior Medical Officer and Medical Officer.
Dr Kolade is an alumni of the University of Ilorin, where she earned a Bachelor of Medicine and Surgery degree (MBBS). She is currently studying for a Master's Degree in Public Health from the Lagos State University. She has also earned a Diploma in Project Management from Galilee International Management Institute, Israel. Dr Kolade has certifications in Global Program Management and Leadership; and in Clinical Management from University of Washington,USA.
She is a certified project manager and has attended several courses and workshops on HIV.
Her hobbies are reading and traveling and she is married with children.