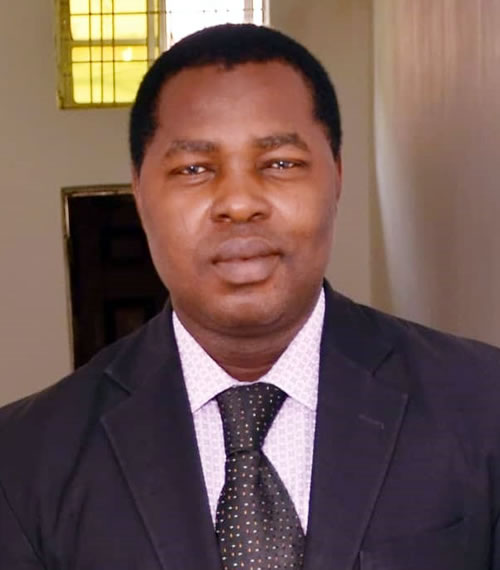 Personal Information
Dr. Tangkat Hosle
Program/State Manager, Katsina
Achievements & Awards
Education Qualifications :

University of Jos, Ahmadu Bello University Zaria, University of Central Nicaragua.

Professional Qualifications :

MBBS, MPH FELTP, FMCPH, PhD.
Brief About Dr. Tangkat Hosle
Biography
Dr. Tangkat Hosle leads and coordinates the HIV prevention, care and treatment activities; Tuberculosis and HIV (TB/HIV) and Coronavirus Disease 2019 (COVID-19) interventions of the Institute of Human Virology Nigeria (IHVN) in Katsina State, North-West Nigeria. He implements innovative strategies to improve service delivery to people living with HIV and ensures collaboration with the government as well as other stakeholders.
He is a Consultant Public Health Physician and a Field Epidemiologist with special interest in Global Health Security and has wealth of experience in disease surveillance, outbreaks investigation and data management. Prior to assuming the responsibilities of Acting State Manager for Katsina State, he served as the IHVN Senior Program Officer Adult ART and TB/HIV Lead in the Federal Capital Territory, Abuja. Dr Hosle has also worked as the World Health Organization (WHO) Taraba State Technical Officer for Measles and Yellow Fever. He has handled response to chlorine gas poisoning in Jos Plateau State and disease outbreaks investigation in Gombe, Bauchi, Borno, Plateau and Taraba States and; supported the National Immunization (measles, menA and poliomyelitis outbreak response, SIAs and Routine immunization) in Nigeria as Field Epidemiologist under Africa Field Epidemiology Network (AFENET) and NSTOP. He also participated in the Nigerian AIDS Indicator and Impact Survey (NAIIS) as Interviewer/Team Lead.
He is an alumnus of the University of Jos in Plateau State where he earned Bachelors in Medicine and Surgery in 2006. Dr Hosle proceeded to obtain a Master of Public Health Field Epidemiology (MPH FELTP) from Ahmadu Bello University Zaria, Kaduna State under the Nigeria Field Epidemiology and Laboratory Training Programme (NFELTP) which earned him Advanced Field Epidemiology certification by US Centers for Disease Control and prevention (CDC). Also, he obtained a doctoral degree (PhD) in Public Health from University of Central Nicaragua in 2022.  He is a Consultant (Fellow) of the National Postgraduate Medical College of Nigeria (NPMCN) after successful Residency training in Community Medicine at Jos University Teaching Hospital Plateau State. He is an alumnus of the United States International Visitors Leadership Program (IVLP) Global Health Security following successful exchange Program under US Department of State and has participated in various additional trainings as well as scientific conferences.
His research interests are in tuberculosis, HIV, malaria and measles and he enjoys reading. He is a member of many professional bodies which include Nigeria Medical Association (NMA), Association of Public Health Physicians of Nigeria (APHPN) and Epidemiological Society of Nigeria (EPISON).