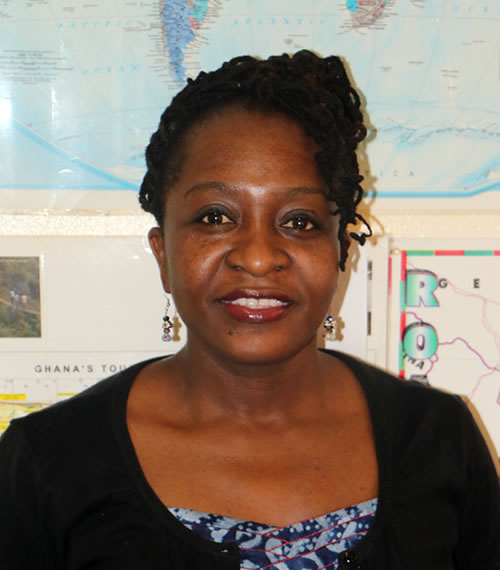 Personal Information
Dr. Nadia A. Sam-Agudu
Senior Technical Advisor Pediatric and Adolescent HIV
Achievements & Awards
Education Qualifications :

University of Maryland School of Medicine

Professional Qualifications :

BA, C.Trop.Med, MD, Ped. Res. & Fell.
Brief About Dr. Sam-Agudu
Biography
Dr. Sam-Agudu is Senior Technical Advisor, Pediatric and Adolescent HIV at the Institute of Human Virology Nigeria in Abuja, Nigeria.  She is also Associate Professor of Pediatrics (Immunology/Infectious Diseases) and faculty at the Institute of Human Virology at the University of Maryland School Of Medicine in Baltimore, USA.
Dr. Sam-Agudu obtained her medical degree from the Mayo Clinic in Minnesota, USA, in 2002, and subsequently completed her Residency in Pediatrics and Fellowship in Pediatric Infectious Diseases at the University of Minnesota Medical School. Earlier, she had obtained a  certificate in Tropical Medicine from the University of Minnesota and a Bachelor of Arts degree in Interdisciplinary African Studies from the  University of Virginia, Charlottesville.
Dr. Sam-Agudu has focused her career on the prevention and treatment of infectious diseases of public health importance among children and youth, mainly HIV, TB and malaria.  She was the 2007 American Society of Tropical Medicine and Hygiene Honorable Mention Young Investigator for her work on severe pediatric malaria in Uganda. She has further research experience in Ghana and especially in Nigeria, where she has been working in both public health programs and research since 2010.
Her experiences in supporting public health HIV programs drive the formulation of research questions for formal evaluation.  Dr. Sam-Agudu's particular research interest is in the application of implementation science methods to generate evidence for sustainable infectious disease prevention and control. She served as Principal Investigator (PI) on WHO, American Academy of Pediatrics, and US National Institutes of Health (NIH) studies, and is currently a PI on ADAPT, an NIH-funded study on healthcare transitioning for adolescents living with HIV in Nigeria. She is a member of the Nigerian Society for Pediatric Infectious Diseases, Nigeria Implementation Science Alliance, Society for Pediatric Research, and International AIDS Society amongst other professional bodies.