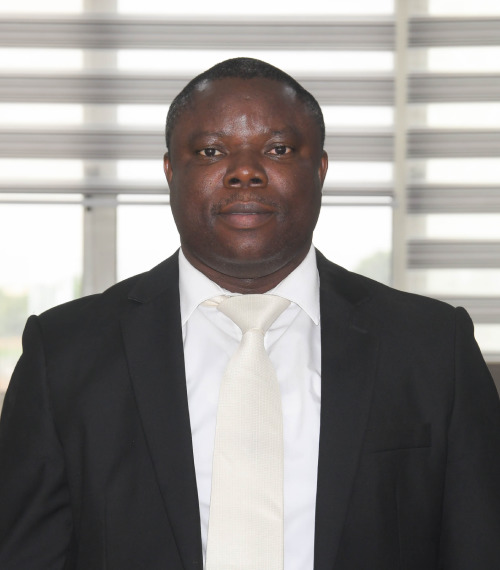 Personal Information
Dr Ayoola Oluwaniyi Orisawayi
Unit Head, Surveillance and Implementation Science
Achievements & Awards
Education Qualifications :

MBBS, MPH

Professional Qualifications :

FWACP
Brief About Dr Ayoola Oluwaniyi Orisawayi
Biography
As Head of Surveillance and Implementation Science Unit, Dr. Orisawayi coordinates epi-surveillance initiatives, projects and activities. He oversees HIV case-based surveillance activities, recent infection and public health response as well as HIV mortality surveillance activities.
He has contributed immensely to the development and adaptation of national guidelines and policy documents, standard operating procedures and surveillance job aids. Dr Orisawayi ensures that data quality assurance measures are implemented while deploying epidemiological data to improve programs. Other functions within his purview include; collaborating with program staff for prompt investigation of outbreaks, capacity building for staff and analysis of scientific data.
Prior to his program management role, Dr Orisawayi worked as a Senior Program Officer within the Institute. He was also Surveys and Evaluation Consultant for Hanovia Limited where he handled several national and state evaluation projects. His clinical care and public health experience includes provision of comprehensive community-based health services as a Resident Doctor and Chief Resident in the Department of Community Health at the Obafemi Awolowo University Teaching Hospital Complex in Ille-Ife, Osun State, Nigeria.
Dr. Orisawayi is an alumnus of the University of Ilorin, Kwara State in Nigeria, where he gained his MBBS in 2008. Afterwards, he obtained a Master's Degree in Public Health from Obafemi Awolowo University in Osun State Nigeria. He is a Fellow of the West African College of Physicians in Community Health. He is a member of the Nigeria Medical Association and Association of Public Health Physicians of Nigeria.
His hobbies are playing chess, swimming, and travelling.