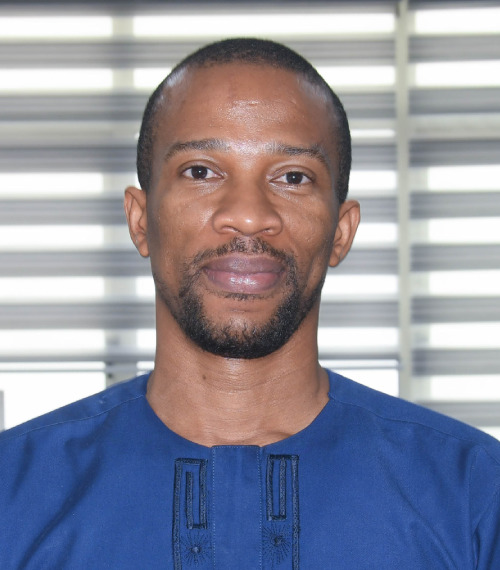 Personal Information
Bright Ibezim
Unit Head, Health Informatics
Achievements & Awards
Professional Qualifications :

B.Tech Pure Physics
Brief About Bright Ibezim
Biography
Bright Ibezim leads the Institute's efforts in designing, developing, deploying and integrating Health Information Systems to support the institute's various public health interventions.
He has provided leadership to implement information systems including NOMIS (National Orphans and Vulnerable Children Management Information System) to support the Orphans and Vulnerable Children (OVC) program. Others include the Nigerian Medical Record System (NMRS) to support antiretroviral treatment clinics; Laboratory Management Information System (LMIS) for sample and result management in laboratories; and Offline Mobile Data Capture Apps to support Community Treatment Initiative (cPMTCT, COVID-19 Mobile App, Community Pharmacy Systems).
He is passionate about building of high performance Health Information Systems which are affordable, scalable, user-friendly and locally adaptable. These systems capture the Institute's routine program monitoring data and supports evidence-based program management. He provides guidance to the unit to support; Electronic Medical Record System in over 370 health facilities; NOMIS in 24 Community Based Organizations; Laboratory Information Systems in four states and a large de-identified Central Data Repository with over 700,000 patient records.
His wealth of experience is in both public and private sectors. Within the Institute of Human Virology Nigeria, he has grown through the ranks from a Program Assistant to Program Officer to Senior Program Officer and now, Lead of the Health Informatics Unit.
Mr Ibezim has a Bachelor of Technology degree in Pure Physics from the Federal University of Technology, Owerri, as well as numerous international professional certifications like Sun Certified Java Programmer from Sun Microsystems, USA. Other certifications include, Oracle Certified Professional Java Web Component Developer and a certificate in Database Administration using Oracle 11G Technology on Linux Platform.
His hobbies are spending quality time with family; watching Sci-fi Movies and TEDx talks.