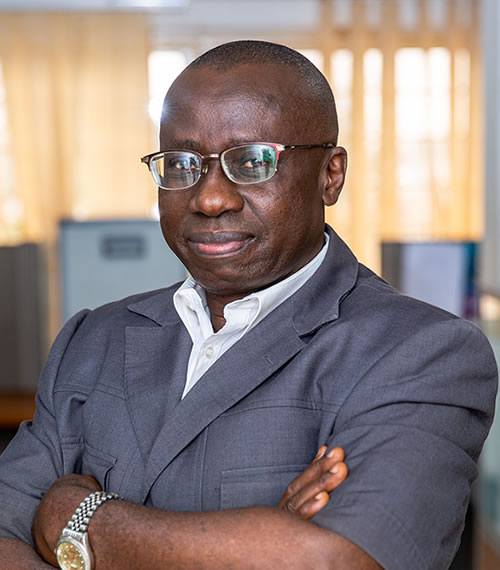 Personal Information
Abubakar Abdullahi
Technical Adviser Laboratory Services
Achievements & Awards
Education Qualifications :

Ambrose Ali University, Ekpoma

Professional Qualifications :

BMLS, M.SC
Brief About Abubakar Abdullahi
Biography
As Technical Adviser Laboratory Services at the Institute of Human Virology Nigeria (IHVN), Mr. Abubakar Abdullahi provides guidance to ensure that quality diagnostic services are provided to support prevention, care and treatment activities.
He supervises the development and strengthening of diagnostic algorithms, transfusion safety policies, and capacity development in line with national policies. Mr. Abdullahi also oversees collaborative activities and services such as Early Infant Diagnosis, viral load testing, post-market verification of HIV and TB kits, quality assessment programs and maintenance of laboratory equipment across over 100 supported tiered laboratories.
He liaises with funders, stakeholders, partners and the government of Nigeria to support in-country laboratory system strengthening and facilitate innovation in laboratory services to combat HIV/AIDS and other infectious diseases.
His over 30 years of experience has been in medical laboratory science practice, implementing public health programs, capacity building for pre and in-service laboratory personnel, and organizing transfusion and blood safety programs. Mr. Abdullahi is an alumnus of the Ahmadu Bello University Zaria, Kaduna State and Ambrose Ali University, Ekpoma, Edo State Nigeria, where he earned a Bachelors Degree and a Masters Degree in Medical Laboratory Science and Immunology respectively.
He has participated in several training programs within and outside the country and was a Board Member of the Medical Laboratory Science Council of Nigeria, current member African Society of Laboratory Medicine, Association of Medical Laboratory Scientists of Nigeria, IHVN Mental Health Committee and IHVN Bids Committee. Mr. Abdullahi has also served in positions with the Institute such as, Senior Program Officer Laboratory, Program Manager Laboratory Commodity Supply Chain Management & SHaRING Laboratory Training Project.
Prior to working in the Institute, he was a Medical Laboratory Scientist in Jos University Teaching Hospital (JUTH). He was also Visiting Senior Lecturer at the School of Medical Laboratory Science, Usman Danfodio University, Sokoto from 2007 to 2016.
His hobbies are reading, driving, and playing table tennis. He is happily married with four children.