The Chief Executive Officer of the Institute of Human Virology Nigeria (IHVN), Dr. Patrick Dakum has called on the public to access free HIV testing services to know their status and begin treatment early if HIV test is positive.
Dr. Dakum made this call on African Independent Television's "Kakaaki" Morning Show and "TVC News", "The View" programme while creating awareness on World AIDS Day and its theme, 'Global Solidarity, Shared Responsibility.'
'Being HIV positive is not the end of the road. HIV does not discriminate according to religion or the quantity of faith. Besides, there is effective treatment that enables you to live as long as any other person,' he said.
The CEO said that the Institute is working to end HIV across the country including Rivers State which was identified by the 2018 National HIV/AIDS Indicator and Impact Survey (NAIIS) as having a high HIV prevalence of 3.8%.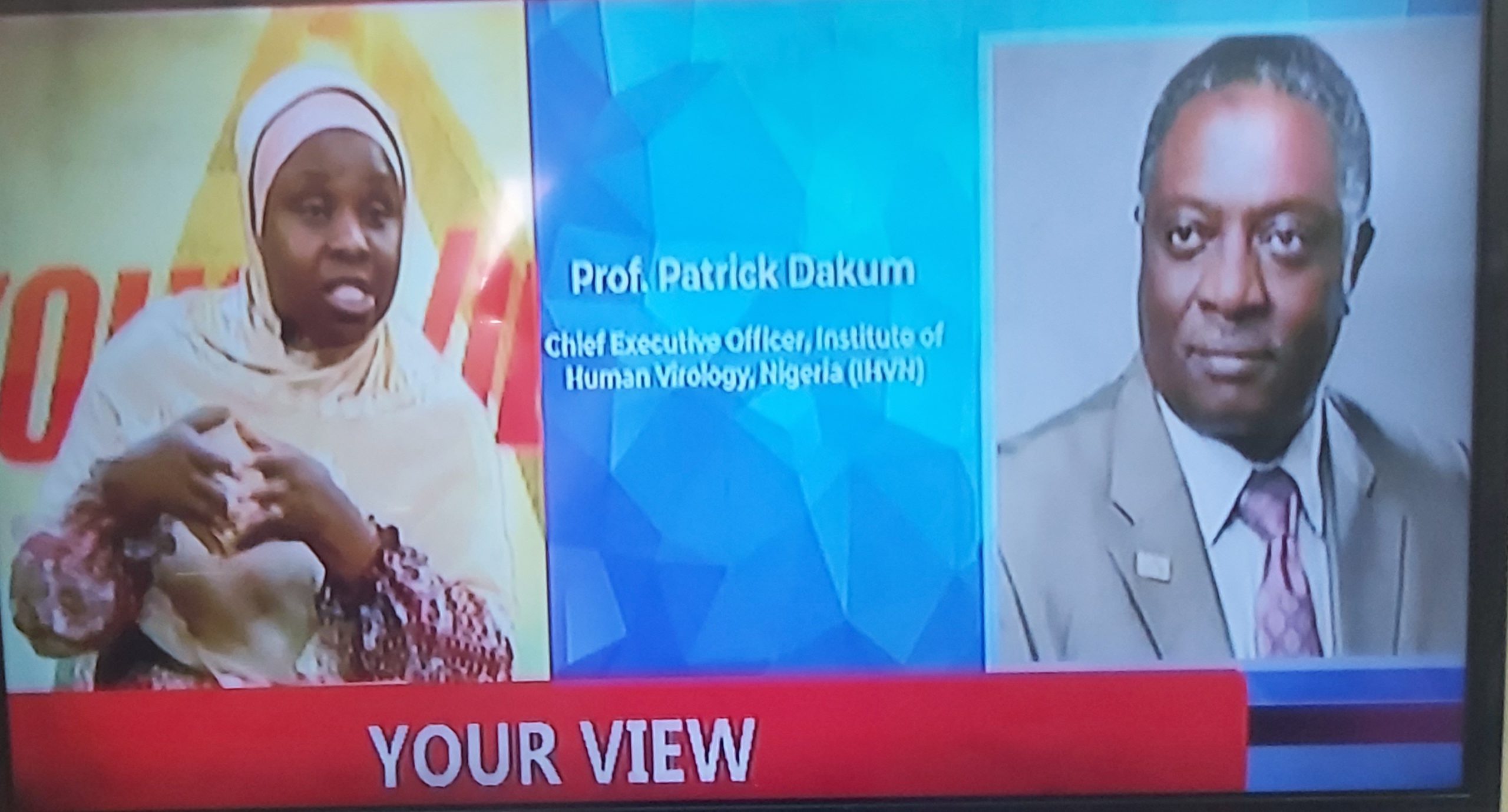 'We are identifying and placing on treatment, about 1500 to 1700 people every week in Rivers State. We are hoping to continue that way until we bridge the gap and have at least 200,000 people on treatment," he said.
He noted that in collaboration with the Rivers State Government and with funding and technical support from the US Centers for Disease Control and Prevention, user fees were waived  in public hospitals in the state.
"With funding barriers removed, we used all kinds of approaches such as going after sexual partners of people who are already positive, injection drug users and people in transport business," he said.
The Nigerian adopted theme for the day is, "United to End AIDS in the Midst of COVID-19: Get Tested." World AIDS Day is marked on December 1st each year globally to raise awareness about HIV/AIDS.