As part of activities to mark 16 Days of Activism against Gender-Based Violence (GBV), the Institute of Human Virology Nigeria (IHVN) has sensitized the public to prevent and speak out against gender-based violence.
"Girls as females and as children are especially vulnerable to violence. They experience sexual, physical, financial, emotional and psychological violence in their homes.
Sexual harassment, intimate partner violence, and unequal treatment of women should be discouraged," IHVN Senior Program Officer, Mrs. Derby-Collins Kalu said during a sensitization talk at Primary Health Center Jikwoyi, Abuja.
Mrs. Kalu said that documented evidence shows that about 85% violence against women are often perpetrated by their intimate partners. She advocated for equal treatment of women, men and children.
"Men and boys are also affected by gender expectations that may encourage risk-taking behavior and discourage accessing health services," she stated.
She further called persons who have experienced rape to access free HIV prevention services within 72 hours of the incident.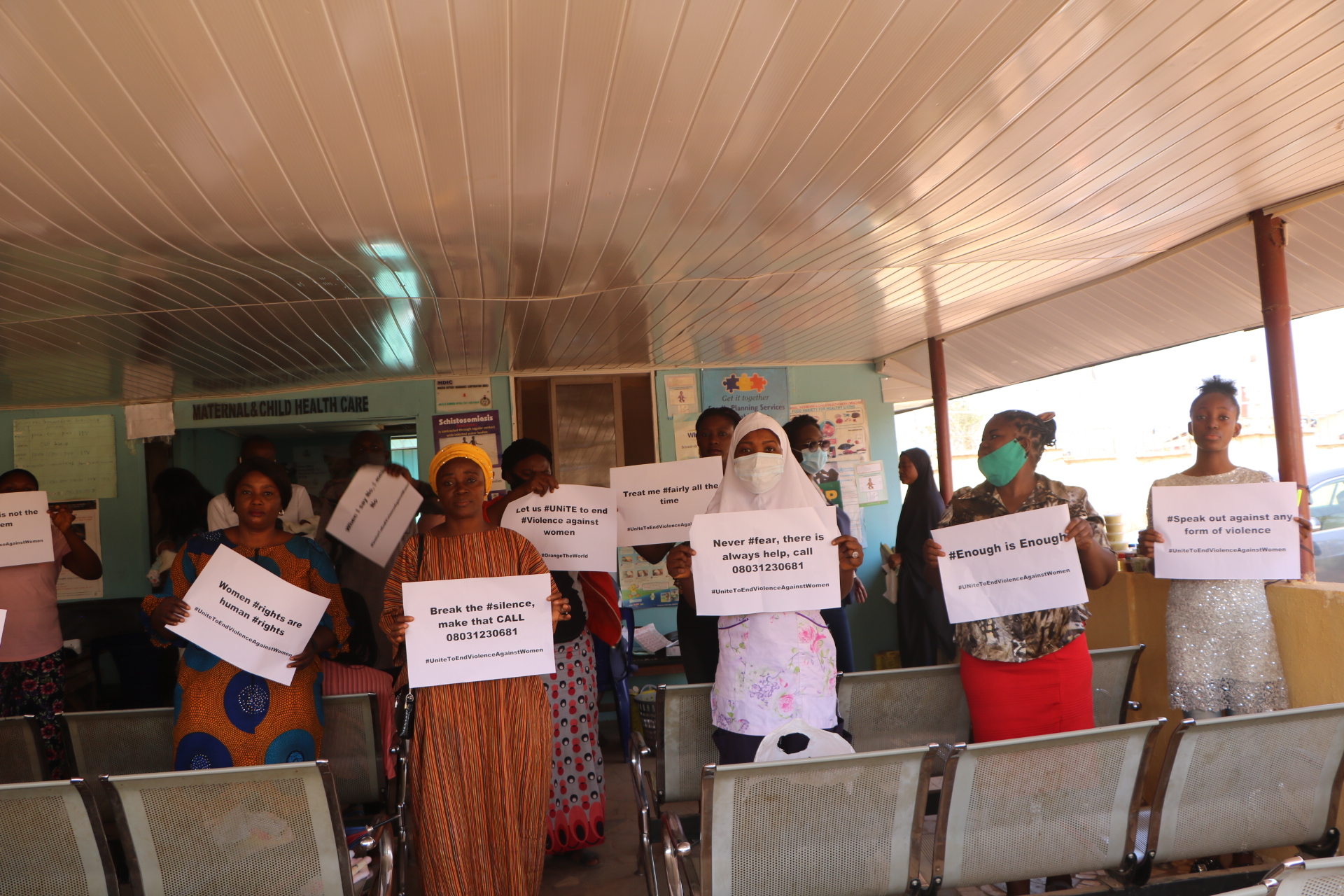 "Due to the intersection between GBV and HIV, IHVN provides HIV counseling, testing and administration of post-exposure prophylaxis where necessary. IHVN also works with health facilities and community based organizations to create awareness about gender-based violence and refer survivors to helpful services," she added.
GBV Focal Person at Health Center, Cecilia Haruna Zemo called for GBV survivors to immediately go to the health center for HIV preventive medications and referral services.
Cecilia and other providers of GBV prevention and care services in IHVN supported facilities, also participated in an IHVN social media campaign to create awareness on free health services for the public.
The theme for the UN 2020 16 Days of Activism against Gender-Based Violence from 25th November to 10th December was, "Orange the World: Fund, Respond, Prevent and Collect."