(Right to Left) United States Consul General, Will Stevens and Director General, Nigeria Centre for Disease Control (NCDC), Dr. Ifedayo Adetifa commissioning the bio-repository at Central Public Health Laboratory (CPHL), Yaba, Lagos.
To expand and strengthen specimen bio-banking in Nigeria, the Institute of Human Virology Nigeria (IHVN) has established a functional biorepository at Central Public Health Laboratory (CPHL), Yaba, Lagos. The bio-repository will serve as a campus of the National Reference Laboratory in Abuja and provide back-up storage for biological specimen in the country.
During the official commissioning and handing over of the laboratory, IHVN Chief Operating Officer and Managing Director, Dr. Charles Olalekan Mensah, said that bio-repositories are essential in supporting integrated disease response, surveillance and research. 'IHVN built the capacity of CPHL staff on bio-repository Science, the set-up, as well as management of bio-repositories. We also renovated the CPHL facility and transformed the space into a standard, safe and functional bio-repository.'
He said that 'the facility upgrade included installation of epoxy flooring, replacement of defective doors, electrical and mechanical installations, ceiling repairs, sealing, and tinting of windows, wall screeding, water reticulations, biometric access doors, installation of safety gadgets, painting as well as provision of laboratory work benches. He also added that IHVN has executed procurement of equipment and supplies to ensure that the laboratory is adequately equipped and business ready.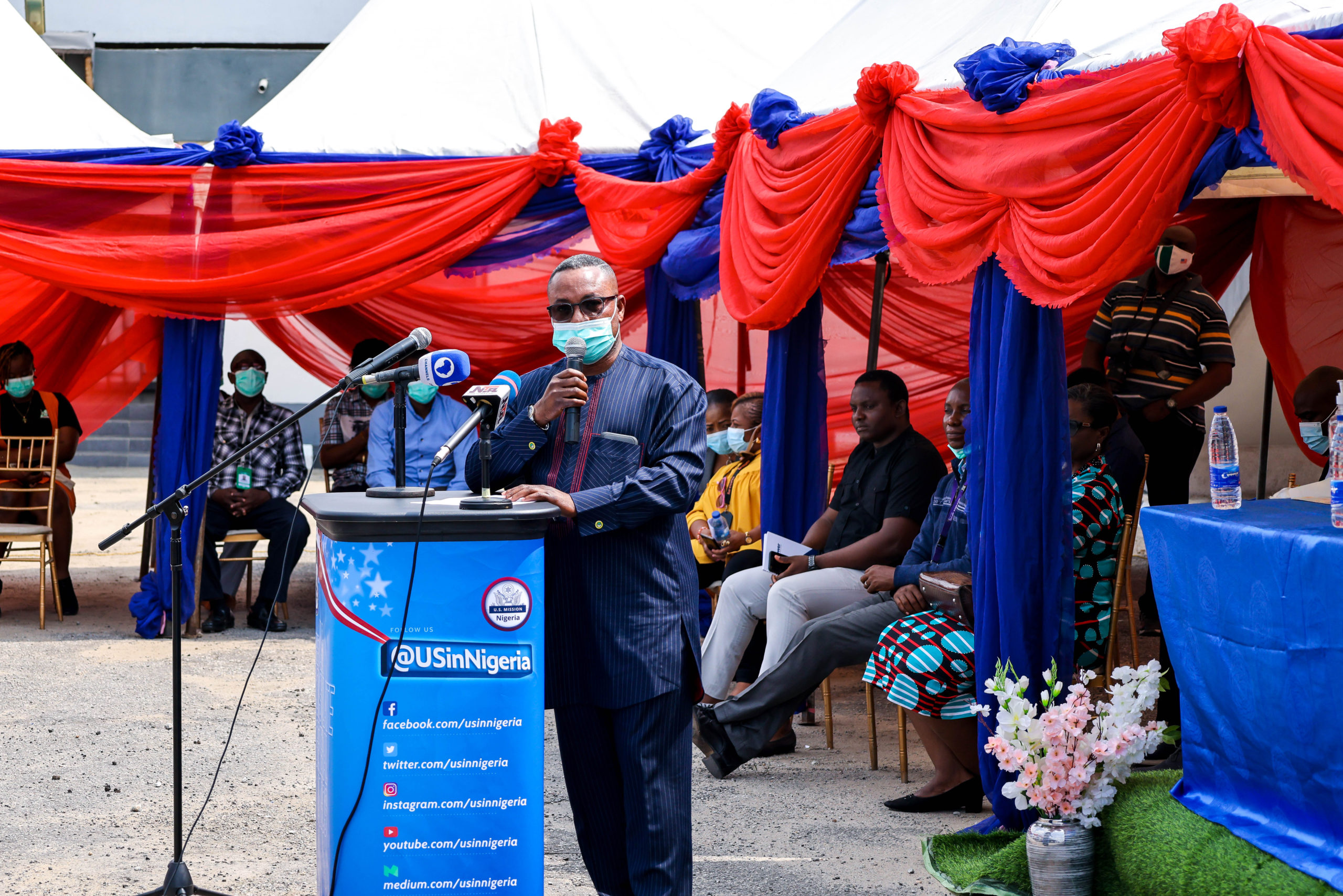 Dr. Mensah thanked funders and all parties involved in bringing the project to completion. "I'll like to use this medium to thank our funders, US Centers for Disease Control (CDC), and appreciate everyone involved, the Government of Nigeria, Nigeria Centers for Disease Control (NCDC) and the CPHL team,' he added.
The bio-repository at CPHL is to complement the activities of the National Reference Laboratory in Abuja with the provision of high-quality laboratory services. It will also coordinate and direct laboratory-based surveillance while providing oversight to state public health laboratories in Nigeria.
In his remarks, the United States (US) Consul General, Will Stevens, noted that the new facility will support Nigeria's disease control efforts through the cataloguing and storing of blood samples for future use, as well as testing to improve the detection and surveillance of new, emerging, and re-emerging diseases. He expressed optimism that the upgraded bio-repository will support Nigeria's readiness for future epidemic and pandemic responses.   'Today's commissioning is a major accomplishment in the strategic partnership between the United States and Nigeria to support health security and respond to disease threats," Consul General Stevens said.
IHVN through the Strengthening Global Health Security Agenda in Nigeria grant (SECURE-Nigeria) receives funding from US-CDC under the CARES Act to implement nine projects across the country; establishment of the bio-repository is one of the activities under the grant.
CPHL Head of Unit, Dr. Aniefiok Ekoh, said that opening of the bio-repository is a milestone in the development of bio-repositories in Nigeria as it is the only national public health reference bio-repository in South-West geo-political zone and the fifth bio-repository in the country.  'It will serve as a national centralized resource for valuable, high quality and well annotated samples, supporting research, and optimizing integrated disease testing, public health emergency response and surveillance.'