IHVN staff, stakeholders participating in a road walk from Jos road to Buka Sidi in Lafia, Nasarawa State.
To mark World Tuberculosis Day 2022, the Institute of Human Virology Nigeria (IHVN) has conducted screening for tuberculosis as well as sensitized the public on the symptoms of TB, where to get tested and then treated for the disease.
In Abuja, IHVN provided free screening for tuberculosis at Kuchingoro, along airport road in Abuja. The Institute also participated in different events organized by the National Tuberculosis and Leprosy Control Program (NTBLCP), like a road walk in the Abuja metropolis, a community outreach at Mabushi and a Ministerial press briefing. At the press briefing, the Federal Minister of Health, Dr. Osagie Ehanire enlightened the public on the symptoms of TB and government activities to end TB.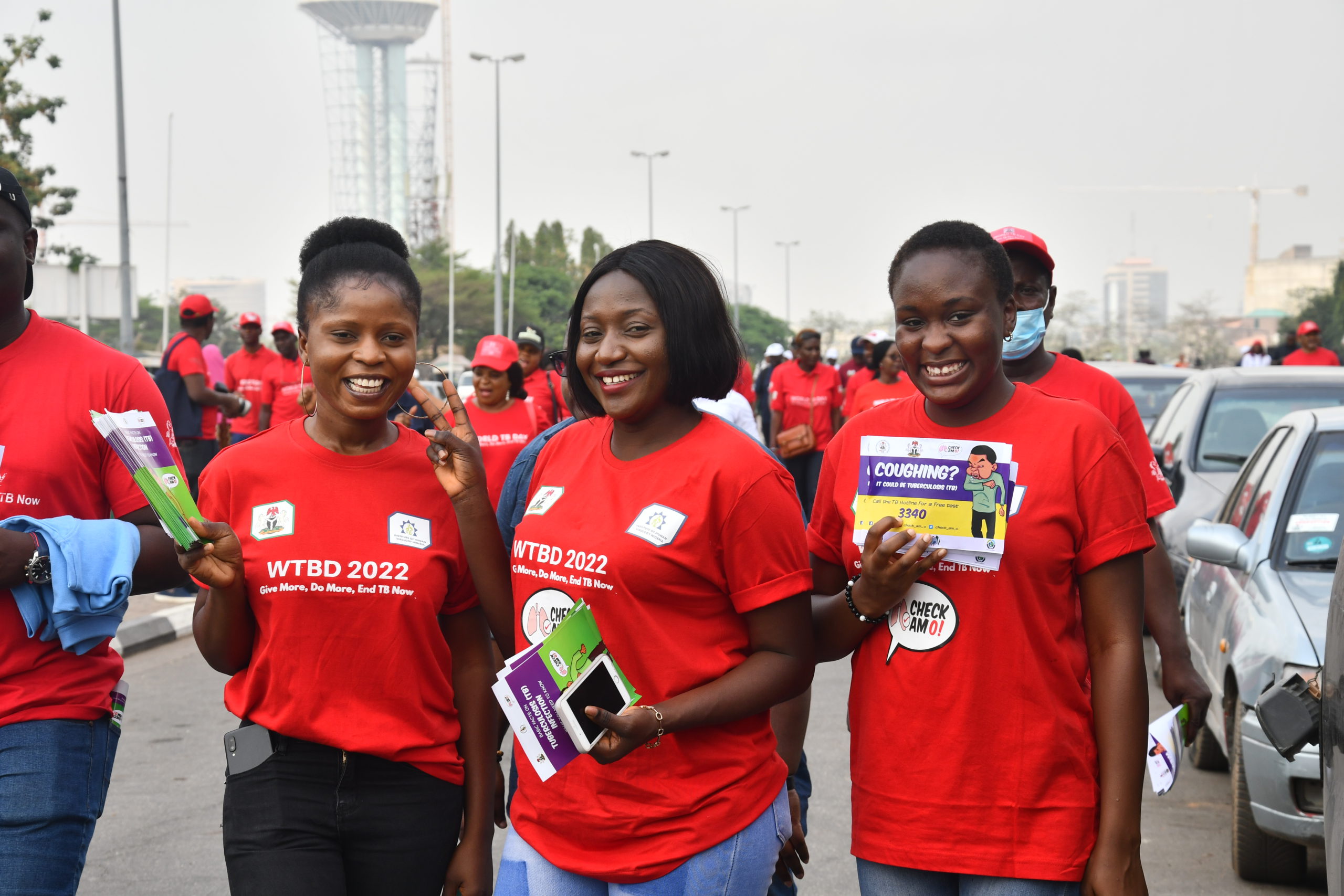 In Nasarawa State, the Institute sensitized residents in English and Hausa during a road walk done in partnership with the state government, Breakthrough Action – Nigeria and KNCV. IHVN Nasarawa State Manager, Dr. Yakubu Sambo called on stakeholders to continue to invest resources to end tuberculosis.
"It is important to commemorate TB Day every year to provide an avenue for discussion on the disease, especially in Africa which has the highest tuberculosis burden in the world," Dr. Sambo said. IHVN staff also participated in a radio program to educate the public on tuberculosis transmission, screening, and treatment.
In Rivers State, IHVN participated in an event to draw attention to the need for joint efforts to end tuberculosis. A highlight of the event was the presentation of an award of honour to IHVN for being a torchbearer of tuberculosis control in the state. Government and partners like the Institute have contributed to the identification and notification of over 8000 tuberculosis cases in the state in 2021.
Basic signs to look for in tuberculosis include cough of two weeks' duration, weight loss, fever and night sweat. The theme for World TB Day 2022 is "Invest to End TB, Save Lives" with slogan "Give More, Do More, End TB Now"  to draw attention to the financial gap hindering the fight against tuberculosis, and to encourage everyone to work together to end tuberculosis.