A cross-section of staff and stakeholders participating in a road walk to sensitize the public about blood donation.  
To mark World Blood Donor Day 2022, the Institute of Human Virology Nigeria (IHVN) has joined the National Blood Service Commission (NBSC) and other stake holders to sensitize the public on the importance of blood donation.
IHVN participated in a road walk within the Abuja metropolis from Berger roundabout to the NBSC Wuse Zone 3 office, in a Ministerial Press Briefing, and a blood drive which held at Garki 2, Abuja.
At the press briefing, Hon. Minister of State for Health, Dr Olorunnimbe Mamora said that, "blood donation should be seen as an act of kindness, unity and harmony which we owe not only to ourselves and our loved ones, but also to our various communities. Blood donation reduces the large burden of maternal and infant mortality, deaths due to road traffic injuries, surgeries and other conditions and ensures the safety of blood unit in hospitals. It is an indispensable aspect of health care that contributes to saving lives in Nigeria."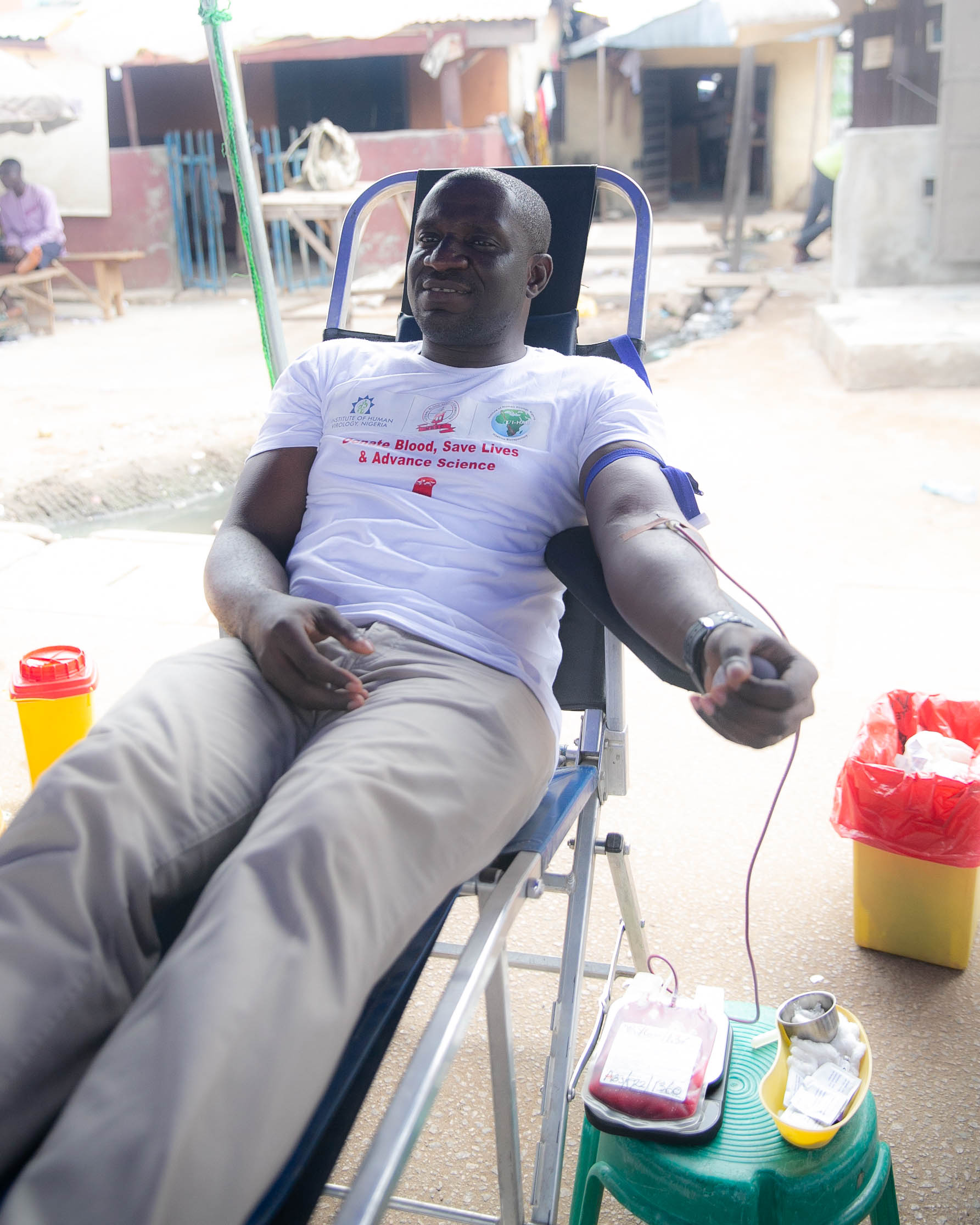 IHVN Chief Executive Officer, Dr Patrick Dakum, who was represented at the press briefing by IHVN Associate Director, Clinical Laboratory Services, Mrs Petronilla Jean Ozumba, urged Nigerians to make blood donation a hobby.
"We are here to celebrate the heroes and heroines who have been providing safe blood willingly and voluntarily without payment. IHVN has also set up a bio-repository; so apart from donating blood to people, we also donate blood for research. At our bio-repository, blood is collected, processed and qualified so that research can be done. This will be used to advance science and research, knowledge can be impacted," she said.
At the community blood drive, 32 people turned up to donate blood. A 56th time blood donor, Mr Dauda Musa was one of the donors.
"Three of my family members are here to donate blood, donating blood helps you live a consciously careful lifestyle, the discipline just comes naturally, blood cannot finish, mine would have finished, so donate blood and save lives," Mr Musa said.
This year the slogan for the day is, "Donating blood is an act of solidarity, join the effort to save lives."