Picture Above: IRCE Coordinator, Dr Elima Jedy-Agba sensitizing the audience about the Institute's ongoing cancer research projects.

The Coordinator of the International Research Center of Excellence (IRCE) at the Institute of Human Virology Nigeria (IHVN), Dr Elima Jedy-Agba, has encouraged individuals who are less than 40 years with a family history of cancer to begin screening for cancer early.
Dr Jedy-Agba stated this at an awareness and sensitization program held at the Institute to mark World Cancer Day 2023.
"In Nigeria, there is no nationwide screening. With regards to age, the guidelines say that screening for breast cancer should be from age 40 but people with a family history of cancer should begin screening earlier," she said.
She also called for more funding for cancer screening in the country.
"Cancer vaccination particularly, HPV vaccination for cervical cancer, will help prevent cancers that are preventable. People who are screened catch cancers early and treat them," she said.
The IRCE Coordinator added that the country should also pay attention to cancer surveillance, early detection, prompt diagnosis, access to affordable treatment and research as well as capacity building to close the care gap for cancer in Nigeria.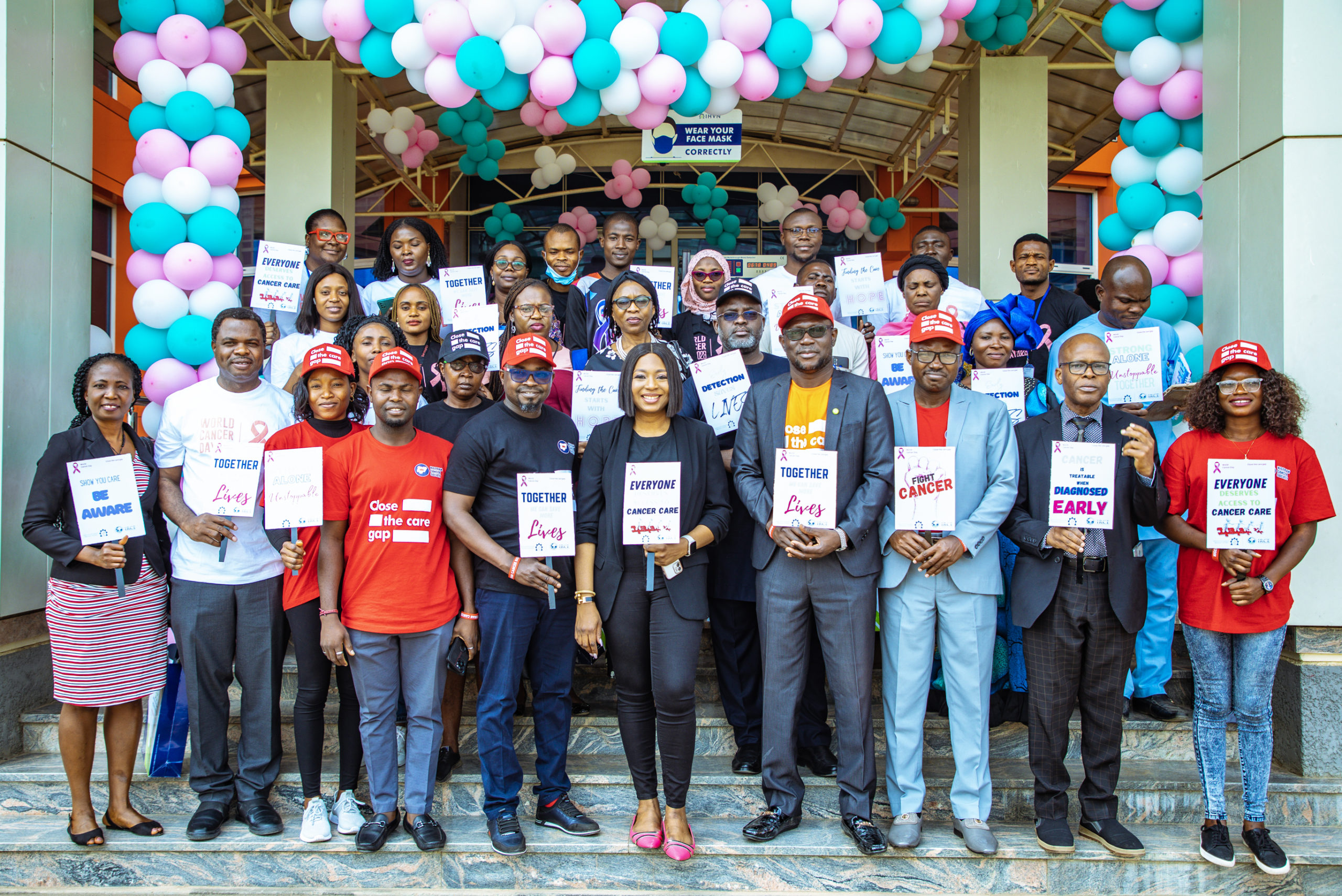 "IHVN as an organization has a cervical cancer screening program for people living with HIV. We started conducting research on HIV associated cancers like cervical cancer, non-hodgkins lymphoma, Kaposi sarcoma and gradually extended our work to include breast cancer and prostrate cancer, which are common cancers in Nigeria. We have also worked to develop a network of cancer registries that give us accurate information about cancer in Nigeria," Dr Jedy Agba said.
Also at the event, President of the Nigerian Cancer Society, Dr Adama Umar, said that individuals and communities should come together to break down barriers to fighting cancers.
"We have achieved a lot in the last decade in cancer care and control around the world but not addressing inequities in society is slowing our progress. Closing the care gap is about fairness, dignity and fundamental rights," he said.
The 2023 theme for World Cancer theme is "Close the Care Gap." The sensitization and cancer screening program was organized by IHVN/IRCE in collaboration with Medicaid Cancer Foundation and the Nigerian Cancer Society. Stakeholders including researchers, and health care workers from Clinton Health Access Initiative, Ekiti Cancer Registry and University of Abuja Teaching Hospital were in attendance.