The Action to Control HIV Epidemic through Evidence (ACHIEVE) project that we implement is funded by the US President's Emergency Plan for AIDS Relief (PEPFAR) through the US Centers for Disease Prevention and Control (CDC)
The project is currently focused in four states, Nasarawa State, Rivers State, Kastina State and the Federal Capital Territory. It provides the following services in the health facilities that we support.
HIV Testing Services (HTS)

Laboratory diagnosis and tracking of status of people living with HIV
Prevention of Mother-to-Child Transmission (PMTCT) of HIV

Anti-retroviral Treatment (ART) for adult and children (including pregnant women)

Care and support for people living with HIV/AIDS and people affected by HIV/AIDS

Monitoring and evaluation of patients and program progress.

Support to Orphans and Vulnerable Children (OVC),

Gender-Based Violence (GBV) support services

Training in all the above areas.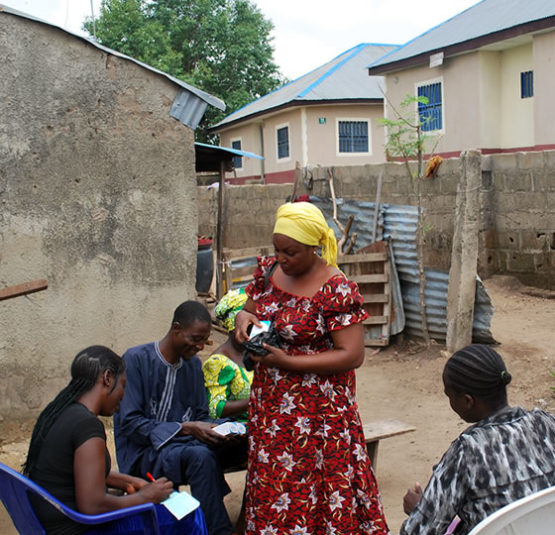 Clients receive antiretroviral drugs through a community ART group, a "Differentiated Model of Care" arrangement to ease access to HIV medications.
ACHIEVE Project Goals from October 2021 to September 2022 include,
Start 31,346 HIV positive individuals (including 1,763 children) on Anti-retroviral Treatment (ART) across four states in Nigeria.
Continue to provide ART to 327,682 HIV positive adults (including 90,026 children) already on treatment.
Provide TB/HIV services to 1,442 individuals co-infected with HIV and TB
Provide 232,025 pregnant women with PMTCT counselling, testing and results
Provide 5,552 HIV-infected pregnant women with ARV prophylaxis to prevent the transmission of HIV to their children
Provide 5,708 HIV exposed infants with Polymerase Chain Reaction (PCR) tests for Infant Virological Testing (formerly known as Early Infant Diagnosis) and Cotrimoxazole prophylaxis.
Give support services to 196,470 vulnerable children including adolescents and provide access to HIV prevention and care services.
ACHIEVE project is follow on project to ACTIONPlusUp, ACTIONPlus and AIDS Care and Treatment in Nigeria (ACTION) projects, which we started in October 2015. As of December 2021 cumulative achievements for this project include; 653, 260 patients received care and support for HIV/AIDS and 538,937 received ARV drugs and treatment under this project.
ACHIEVE projects
FCT SURGE Project
Nasarawa State SURGE Project
Rivers State Surge Project